If you have a second laptop that is old or slow and you are not using it.
Then did you know that you can use it as a secondary monitor?
Many people use their secondary laptop very little when they get purchased to a new one, and your secondary laptop is still working and have an operating system with a working screen. You can connect it with your new laptop and use it as a secondary screen very quickly.
And with the help of dual monitors, You can do a lot of things very quickly. Like:
You can read two documents side by side easily.
You can research on one screen and compose it on the second screen side by side.
You can play the game on one screen and set up the second screen software to stream it on YouTube.
The possibilities are infinite.
Having a secondary monitor is a great way to increase your productivity and achieve your day-to-day tasks effortlessly.
If you are a freelancer or a person who earns their living online, then having a dual monitor or triple monitor setup is always recommended. There are many bezel-less monitors available in the market that can be used for multi-monitor setup to increase your productivity.
How to Use Laptop as Monitor: A Step By Step Guide
To connect your both the laptop's screen, make sure that both the computer has the latest version of windows installed in it.
After that, you can follow up on these simple steps to use your secondary laptop screen as an extended monitor.
1. Enable Projecting
First of all, Open your "Windows Settings" and head towards the "System."
Here, select the "Project to this PC" option and select the security option to "Require PIN for pairing."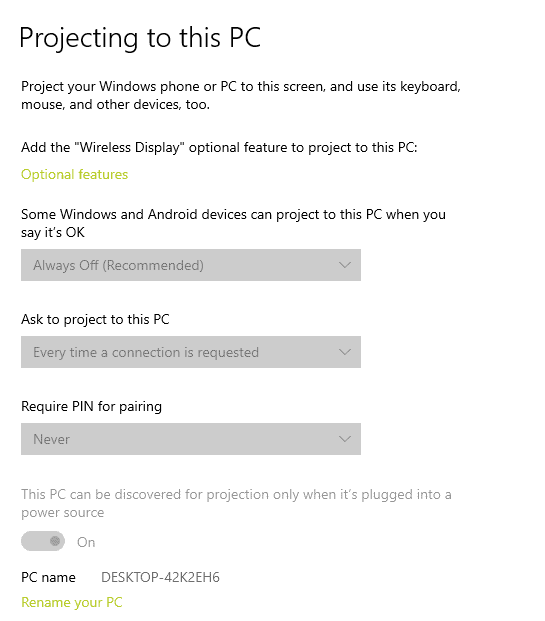 2. Connect Main Laptop Screen
Now, We need to set up the laptop for the projection. To do that, follow these simple steps.
Keep your cursor on the screen you want to be as the main screen, and then press Windows Key + P.
Now, Select the type of display.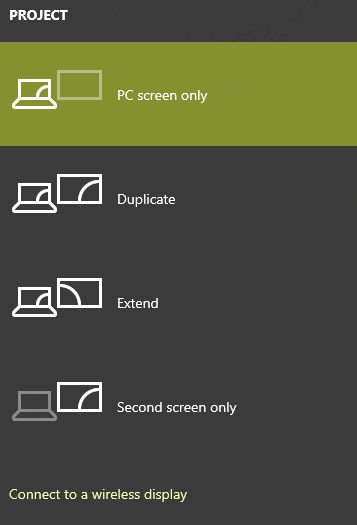 You can choose duplicate ( If you want to project the same screen ) or select "Extend" to increase the monitor space.
Now you'll see that both the monitor is connecting. It may ask for the PIN for a security purpose while connecting the two displays. Enjoy.
How to Use Laptop as a Monitor By using Space Desk
Suppose you cannot connect your secondary laptop screen as a monitor by using the Windows Projection feature. In that case, some other third-party applications are also available that help you cast your net quickly.
First of all, Download the third-party miracast program from here. Make sure that you downloaded the Spacedesk application on both laptops.
You can use this video tutorial to connect both laptops by using the SpaceDesk app.
Video Link: https://youtu.be/kqDGjDzew_0
Apart from the Spacedesk app, You can also use the applications like:
Team Viewer
Anydesk
Teamviewer and Anydesk are the best applications that allow you to control your desktop from another laptop or device.
Whenever I need to access my PC or my Friend's PC for some reason, I use the Anydesk application. It is very light and also easy to use.
Using third-party applications such as Anydesk or Teamviewer requires a stable internet connection. So make sure you have an Internet connection working while doing this process.
Conclusion
So, this is the complete tutorial on how to use your laptop as a monitor. By using these methods, You can easily extend the side of your display by the side.
If you have any problems while connecting your laptops, let me know in the comment section.