What is a notch on a Macbook?
If you want to know about this, then you are in the right place.
Yesterday on 18th Oct 2021, Apple launched another event called "Unleashed" 2021.
And in that event, Apple has launched some of its new devices which include Macbook Pro 2021, Airpods 3, and many more.
But what's more interesting, they have changed the design of the Macbook and you will be seeing a notch on the display, you heard it right.
And the best part is that Macbook Pro now has two sizes, 14.2 inches, and 16.2 inches, and you will also be getting an HDMI & SD card slot.
In this article, I will tell you about the newly launched Macbook pro's notch and some other features.
So, let's get started…
Also Read:- Detailed Comparison of M1 vs M1 Pro vs M1 Max.
What is a Apple Notch?
Apple Notch is basically a new notch design developed by Apple for their Macbook Pro notebooks. Moreover, a notch is a small cut-out at the top of the screen. Usually, front cameras and speakers or some other sensors are mounted on the notch. Notch display is not a new thing as you have seen notch displays in iPhones and Android phones.
But this is the first time any MacBook or laptop has got a notch on the screen. Till now, we have only heard of small bezels but now apple has designed something amazingly new for us.
So, let's dive in further & get some more info about the MacBook notch.
What is a Notch on a MacBook Pro 2021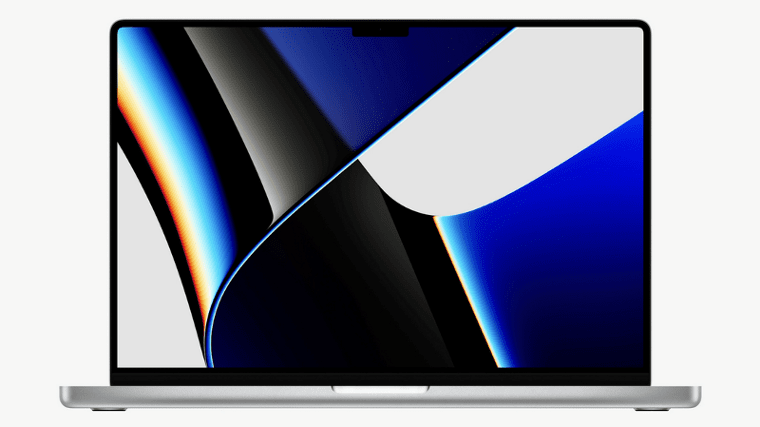 As Apple has introduced a notch on its Macbook Pro, I am quite sure that in the upcoming time other brands will also start this trend. It is a big step from Apple as not even the Ipad has a notch on the display.
Apart from the notch, MacBook Pro will be powered with an M1X chipset which is said to be 10x faster than the M1 chip. If you are getting such a faster chip, prices are also higher as compared to past macs. It now has two size variants, 14 inches, and 16 inches. You will be getting a 16-core GPU with the 14-inch variant and a 32-core GPU with the 16-inch variant.
The chipset in both variants will have a 10-core CPU with eight cores for performance and two cores for energy efficiency. Now, let's talk about the big change, the new Apple Notch.
Apple has introduced the notch on mac. Some users may look at the notch as a new change but according to some, it will look a bit bigger despite having a thin bezel. The bezels at the side are 3.5mm, thinner than before. The camera is inside the notch and it is better than before. If you enable the dark mode then the notch will be unnoticeable. The bezels at the top are 60 % thinner than before with a notch out.
Users were expecting the Face ID sensor in the notch but Apple hasn't added any new feature. It is just a notch with a camera and nothing new in it. I don't know why Apple added this notch. Some users are stating it as an ugly notch. The active area on the screen is for sure extended. For some users, notch displays are just a distraction and they don't like it at all.
Now people have a big question, as they liked the new Apple M1 Max chip but the notch is complete No for some. Apple has started a trend and it will be followed by other brands or not. I hope the other brands should not follow it.
If Apple had added the Face ID scanner in that notch. It would have been way far better. The prices are of course very high as compared to past MacBook pro.
Now, let's talk about the more pixels because of the notch and thinner bezels and the Camera.
1. New Camera
The camera has been improved but not like a completely new camera. It is 1080p with a wider aperture. It also has a large image sensor, you will get good low-light performance with the image sensor. Apple has noise reduction, face detection (ML-based), auto exposure and white balance, HDR features. It's a Macbook Pro, the top of the line, Apple should have added some more sensors too.
We will see the picture quality once we get the laptop. It was launched yesterday and will be available in the market soon.
2. Better for Video Editors [ More Pixels and Space ]
MacBook Pro 2021 has a retina display and it is the best display in the market. As the active area is increased because of thinner bezels, it is beneficial for the video editors as they will get more space and pixels. The 14- inch variant has 5.9 million pixels and the 16-inch variant has 7.7 million pixels.
Now we will see how the software and apps will behave with the notch at the top. Video editors choose Macbook for its best display, more pixels, and fast processing and this new MacBook is surely best for you (video editors).
That's it for now…
Conclusion
So, that's all about the new display notch provided by Apple in their latest MacBook Pro variants. In the future, Apple may also add the notch to the Air models too. Let's see if users find it amazing and attractive or not.
According to me, I personally liked this new display notch but it would have been better if they have also provided the Face ID to it.
Stay tuned for the next posts…
Feel free to share your thoughts via comments and also tell us if you know any source on What is a Notch on a MacBook Pro 2021 [ New Apple Notch ].
If you liked this post, don't forget to share…
All image credits to apple.com