Want to download discord for your PC?
If yes, then this post is definitely going to help you.
Gamers, listen up! Discord is now integrated with PS5s, which is a big deal considering how popular it is with gamers and non-gamers alike.
And if this news has piqued your interest in getting Discord on your Windows 11 system, then you are in luck.
We know that installing new software can be a bit intimidating, so in this article, we have got you covered every step of the way to install discord on a Windows 11 PC to make the process super easy and stress-free.
So, without further delay, let's get started…
What is Discord App?
Discord is an incredible platform that connects people and simplifies communication. It is primarily designed for gamers and can work seamlessly on multiple devices, such as Windows PC, macOS, Linux, Android, and iOS.
The core of discord lies in servers, where groups of people can connect, chat, and interact with each other. These servers are like virtual game boards, where gamers can come and share their unique ideas.
While these servers particularly lie in gaming, there are also public servers that focus on various interests, including cryptocurrency, self-improvement, digital marketing, and more. So, it's a brilliant place to connect with people who have similar interests.
How to Download and Install Discord on Windows 11
Here, I have shared two different methods for downloading & installing discord on your personal computer. And the best part is that you get it on any 64-bit operating system without any problem, whether it's Windows 11/10/8 or 7.
While a web version exists, we suggest using the PC or mobile app for the best experience, free of any limitations.
Method 1: Get Discord from Microsoft Store
With plenty of software and applications, Microsoft Store also provides a hassle-free way of getting discord on your Windows 11 device.
Follow these necessary steps to perform:-
1. Go to the start menu and click on the "Microsoft Store" icon.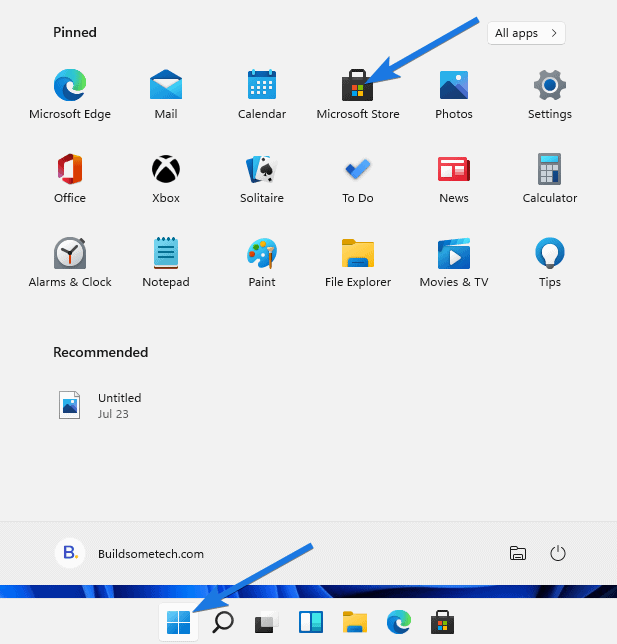 2. Now search for "Discord" in the bar located at the top right corner of the store.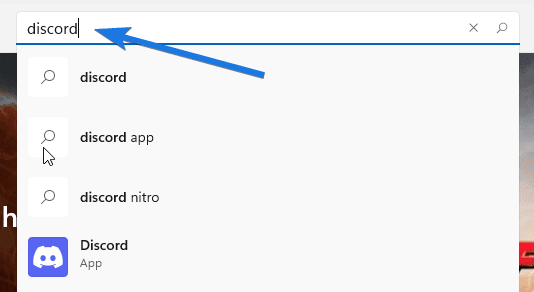 3. Select the discord application and click on the "Install" button.
4. Once the app is downloaded and installed successfully, click on the "Launch" button to open it on your laptop, computer, or PC.
5. Now create a new account or log in to start using it.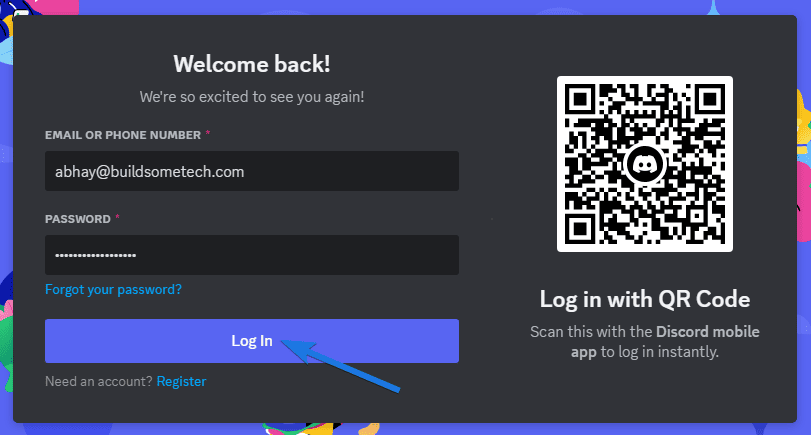 Method 2: Install Discord from Official Website
Alternatively, you can also get the discord app on your system running Windows 11 directly from its official website. This method allows you to have more control over the installation process and may be useful when the Microsoft Store is not working or encountering any issues.
1. Open your preferred web browser and go to the discord website.
2. Now click on the "Download for Windows" button located on the left side of the given page.
3. Once the file is downloaded, locate it in your saved folders and then double-click on the "DiscordSetup" installer to begin the process.
4. Now complete the installation by following the instructions.
5. Once done, open the "Discord App" and register or sign in using your account.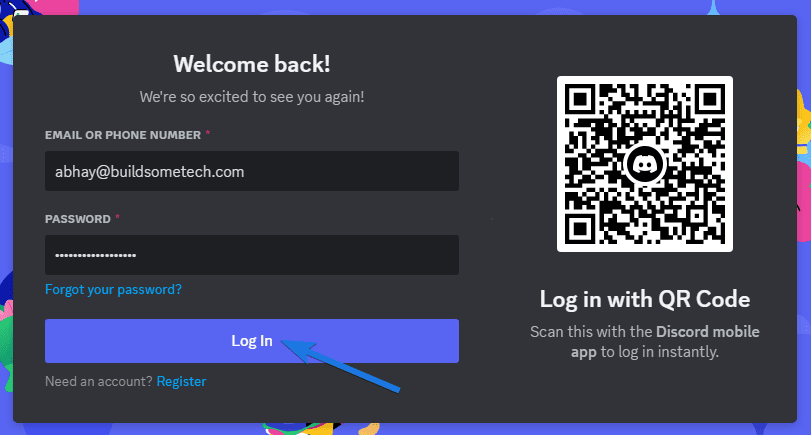 How to Use Discord on Your PC?
Installing the app is just the beginning. Once it's installed, signing in or registering is all you need to do to get started.
Note:- When you sign in to Discord for the first time, you should see a guided tutorial through the features. If it still confuses you, here's a quick guide for all major steps.
Creating a Server
To start a conversation or join a server, click on the large + button on the left-hand side of the screen. From here, you can easily create your server or you can join other servers which are open to all. Basically, they are like groups or chat rooms where you can send private or public messages. You can create new channels within your server and invite people to join by sharing an invite link.
Inviting People to Server
Similar to other online platforms, you can also invite people to connect with you as a friend on discord. Whereas you can also search for public servers to join or contact server members to request an invitation.
Customization and Settings
Customizing your discord account is also easy. You can adjust your microphone and headphone settings, and even choose when your mic is activated. The mobile app has all the core features of the platform, while the web app and desktop app have nearly identical layouts and features.
Features of Discord
Here are we have listed some of the useful features:-
Communication:- Video calls, Voice calls, Media transfers, Text messaging, Private chats, or allows access as part of communities.
Collaboration:- Topic-based channel organization for discussion, Moderation tools for group management.
Versatility:- Ideal for communication between gamers, Can use to discuss work-related topics, Servers can be used as workplaces similar to apps like Slack.
Accessibility:- Support all major platforms, Low system requirements, Web version can be accessed from any browser.
Customization:- Options to launch at startup, change notification behavior, set key bindings, manage download and upload settings, and more.
System Requirements
To use it on a computer, it is recommended to have the following system requirements:
Operating System: Windows 7 or newer / macOS 10.10 or newer.
CPU: Intel or AMD ( Core i3 or Ryzen 3 )
RAM: At least 4 GB
Internet Connection: Stable internet connections at least 25 Mbps.
Hard Drive Space: 5 GB of free space is recommended.
Note that these are just the minimum requirements, and Discord may work better on more powerful systems, Additionally, if you plan to use this platform for voice or video calls, it is recommended to have a good mic and webcam.
That's it for now…
Conclusion
That's all. Whether you choose to download it directly from the official website or use the Microsoft Store, both methods work efficiently. So, if you haven't tried Discord yet, consider giving it a go and experiencing its benefits for yourself.
Furthermore, it is a widely used and highly-effective communication platform that provides an array of services to its users. Doesn't matter if you are using it on a PC, Computer, or Laptop.
Stay tuned for the latest posts…
Feel free to share your thoughts via comments and also tell us about this article on How to Download and Install Discord on Windows 11 PC?
If you liked this article, don't forget to share it.