Facing Google Drive HTTP Error 403?
If yes, then this post will definitely help you.
In the previous post, I have already talked about how to fix google drive quota exceeded limit.
Where I have also shared why google drive is one of the best cloud service provider.
And also how we can easily fix some google drive issues.
A week ago, I also faced one issue when I was downloading my files from google drive.

And It showed an error called "Access Denied HTTP 403" and you don't have the authorization to view this page.
And I was unable to download my files at that time.
But now I have learned how to fix it properly.
So in this post, I will show you how to fix HTTP 403 error when the downloading is failed or forbidden.

How to Fix Google Drive Error 403 HTTP Authorization
But before we begin.
You must know why this error actually occurs.
Basically, whenever someone tries to download the file from google drive and its download limit has reached & still we are trying to download it.
But don't worry it's pretty easy to fix it.
Just follow these steps…
1. Clear Browsing Data
Open your web browser, Go to Settings or Click on the three-dot icon. Now Click on More Tools and then click on Clear browsing data. (Here I am using Google Chrome Browser)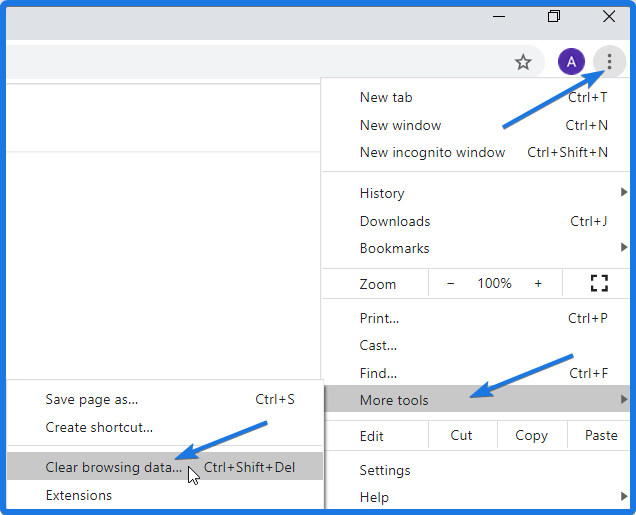 Tip:- You can also use (Ctrl+Shift+Del) shortcut keys for clearing the browsing data or simply type this Url chrome://settings/clearBrowserData in the address bar.
2. Clear Browsing History, Cookies and Other sites data
Now click on the Basic or Advanced tab and select the Time range to All time. And Check all the checkboxes including Browsing history, Cookies and other site data & Cached images and files.
And Click on Clear data.
Note:- All these options will clear your browsing history, signs you out of most sites and will free up some space used by cached images & files.
Now Open Google Drive account, then Go to My Drive, select the specific file & Click on download. And check whether google drive error 403 HTTP authorization is resolved or not.
And if not, then move to the 3rd Step.
3. Sign Out & Sign in Google Drive
Now Sign Out your Google Drive account and Close your Web browser. And again Open your Google Chrome browser and Sign in to your Google Drive account. And Check again if the file is downloading or not.
And if this also doesn't work for you, then move to the 4th step.
4. Use Incognito Mode in Web Browser
Now Open your web browser, then click on the three-dot icon and then select the New incognito window.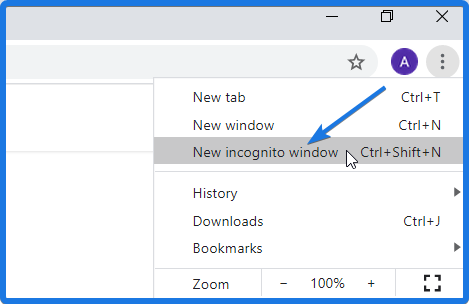 Now your Private window will open up, so paste the GDrive shared file URL and Click on Download.
And the download will automatically start. But What if the file is present in the Google Drive Storage.
Now using the incognito window, Login into your Google Drive account and then Go to My Drive and then Right Click on the Specific file & Click on Download.
And Done! You have successfully fixed the Google Drive 403 Error HTTP Authorization access denied.
Note:- If this doesn't work, use other browsers like Mozilla Firefox, Microsoft Edge and Safari.
Bonus Tip:- I would recommend you to use Download Manager if the file size is greater than 1gb.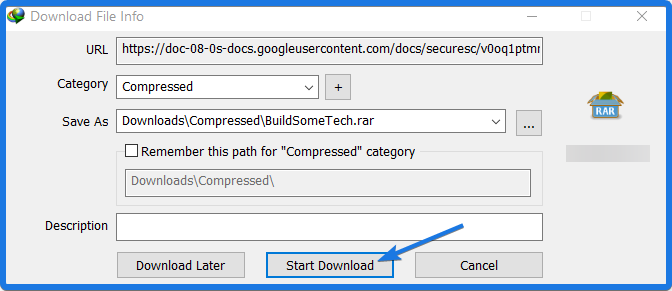 And still if it doesn't work, then follow 5th Step.
5. Disable Add-On and Extensions
Now Open Google Chrome, Click on the three dots, then More tools and then select Extensions. You can also type Chrome://extension in the Url bar & directly go to the Extensions Menu.
Now Disable All the third–party Add-ons and Extensions. And Restart your Chrome Browser. And Done!

That's it for now…
Conclusion
So that's how you can easily fix the Google Drive HTTP 403 Error faced when downloading the google drive files is failed or forbidden. So what are you waiting for, Go ahead & start downloading the files without any limits.
You can also follow the same method for Onedrive & Dropbox files.
Stay tuned for the next post on how do I fix Google Drive Error 404 Not found.
Feel free to share your thoughts and also tell us if you know any better way to Fix Google Drive Error 403 HTTP Authorization Access Denied.
If you liked this post, Don't forget to share this with your friends & help them in fixing such Google drive error.