Want to know LightingService.exe?
If yes then you are definitely gonna love this post.
On a daily basis, we use our laptops or computers but we don't know which files & processes are important for us.
There are hundreds of processes that are always working in the background but we are unaware of them.
And LightingService is one of them, which is an executable file present on your computer.
Basically, this is a .exe file that is present in your computer's root folder and can also be seen in the running processes.
Also, I have seen many users searching for different queries like "How to disable?", "How to turn off?" and "Can you delete it?".
Although, there are many .exe files that work like a virus but this doesn't mean that all the executable files present on your operating system are harmful.
And that's why before going to any conclusion, let's get some more knowledge about this process.
So let's get started…
What is LightingService.exe?

LightingService.exe is an executable file that belongs to the AURA software application which is developed by ASUSTek Computer (Software Developer).
Basically, this is a file that is executed when the AURA Service is launched, which can also be seen in the system's background. The main purpose of this software is to control the RGB lighting of the computer peripherals such as keyboards and mostly comes preinstalled with ASUS motherboards.
Not only this, I have also seen this .exe file using all the resources that are allocated to other executable files and processes. I have seen this process running in all Windows OS including Windows 11, 10, 7, & 8. But I am not sure about the macOS because I haven't used this app on them.
Now let's see more details about the Lighting Service app.
What is AURA Software or Service?
ASUS Aura is a software that helps users to control their system's lighting effects while gaming with different applications on your device. Some users also call it Aura Sync Utility and the lightingservice.exe is the main file that is used to run this service or process.
Although, this application works really fine in customizing the lighting of the graphic card, motherboard, and other components but it is only compatible with the Asus hardware. And that's why some users face issues in synchronizing the RGB lighting with third-party devices, even after they downloaded the correct file from here.
I am not totally sure if this Windows app is helpful for other devices but it can cause several issues if not turned off or disabled on time.
Now let's see some more facts.
Information of ASUS LightingService.exe File

Image Credit: File.net
However, we have already discussed about the lightingservice.exe process earlier. But here I will give you some more specific info about this file.
Since many users have complained that they are getting an error "apex game security violation detected" while using the AURA service or the main lighting service process.
And looking at this scenario we should deeply look into this file because it's not a primary Windows file and might cause big problems if not used correctly.
Now let's see the location of the file & where it is stored.
| | |
| --- | --- |
| Product name | AURA Service |
| Company name | ASUS |
| Filename | LightingService.exe |
| File Location | C:\Program Files (x86)\LightingService\1.00.29\ |
| Size of the file | 1,215,936 bytes |
And if you want to access this files, go to the above location and then double-click on it to start. After that, you can see the ASUS Aura running in the processes that can be stopped anytime.
Also if you want to remove this file, you can go to the Control Panel and can remove the LightingService app.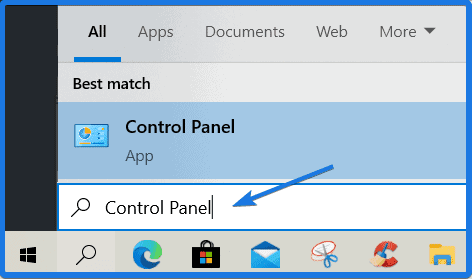 Now let's see how safe it is to run.
Is LightingService.exe safe to run?
YES! lightingservice.exe is safe to run. But can be dangerous if safety measures are not taken.
Also, check out what most of the users do with this file.

Image Credit: File.net
Although Asus is a trustworthy company but many users have reported that it is causing High CPU Usage problems and sometimes also consuming more resources as compared to other software, especially in Intel i7-6700k processor.
Furthermore, AMD users having the Ryzen 5 3600 CPU have also reported the same issues and also facing some problems with keyboard & mouse inputs while gaming.
Similarly, in many cases, the app has caused High GPU / Disk usage and the components are taking too much power due to which the RGB lighting is not working fully.
Now let's move to the next question.
Is it a virus or malware?
No! LightingService.exe is not a virus or malware. But can cause damage to operating system files if manipulated.
According to the VirusTotal report, this file has detected no virus in it.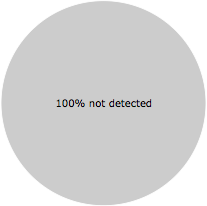 Image Credit: freefixer.com
As we all know, malware or virus mostly affects the .exe files and then the other files present on your computer. In that case, you must be aware of any files before running them.
And you won't believe that there is some malware that can easily get into your computers and can name itself Lightingservice.exe.
And mostly all these malware are located at C:\Windows or C:\Windows\System 32. So be aware. 🙂
Now let's move to the next part.
Best Practices to Resolve LightingService Issues
1. Use Guest Account: If you really want to use this Aura app but you afraid of viruses or leaking of any data, then I would suggest you run LightingService.exe in another user's profile or guest account. ( Will reduce risk )
2. Check Startup Programs: I would suggest you to regularly check all your startup programs for any suspicious files. You might also find the Lighting Service program in startup running.
3. Use Task Manager: Using a task manager on a regular basis can help you keep an eye on all the processes running in the background. And you can use it to disable or enable different processes.
4. Use Clean Manager: You can use the default clean manager (cleanmgr) provided by Microsoft. This will not only help you to clean process files but will also help you to remove unwanted files.
5. Use Anti-virus or Anti-Malware: In today's time using an antivirus or antimalware on your PC or laptop is a must thing. Because it not only detects and removes viruses from your system but also protects you from ransomware, malware & Trojans. One program that I recommend is Malwarebytes.
Quick Tip:- Always enable Windows Automatic updates.
Now let's move to the next part.
How To Uninstall or Delete LightingService.exe?
Now, if you want to remove this process file from your system then follow this step-by-step guide. Other than this, you can also turn off or disable LightingService.exe instead of directly deleting it.
1. First, Go to the search bar and then type "Control Panel" & press Enter.

2. Now click on Uninstall a program.

3. After that navigate to the Lighting Service or AURA app in the list of applications.
4. Now select Aura Service and then click on Uninstall.
5. Now Reboot your PC and all your files will be removed.
And if the file is still not deleted, then you can navigate to the given location and then manually delete the LightingService file or run the uninstaller.
Location:- C: Program Files>ASUSTek Computer>LightingService >LightingService> LightingService.exe_uninstall.exe.
That's it for now.
Conclusion
So that's all about the Lighting process file or program. Here we have explained almost everything about this file which is important. And according to 70% of users, it is advised to keep this file as it is neutral.
But you can still use it, by following all the above safety measures & can also get answers to the questions like "Can I turn off lighting service?"
Stay tuned for the next post.
Feel free to share your thoughts via comments and also tell us if you liked this post on What is LightingService.exe? Should I Delete or Disable It?
Don't forget to share this post with your friends on your favorite social media platform.