Want to download Windows 11 ISO using UUP Dump?
If yes then you are in the right place.
On 29th June, Microsoft officially released its new Windows OS via Dev Preview Channel for Windows Insider Program users.
Although, it was pretty easy to use but I have seen many users who were unable to upgrade it. And that's why for them I have also shared the direct download links for Windows 11 ISO file.
But many users were not sure to download it from any other source or not. However, the ISO Image File shared in the above link is clean & 100% genuine. ( And I am also using it 🙂 )
But there are still many users who are searching for some official source to download the ISO file directly from Microsoft servers.
Although, Windows 11 is not officially available on the website but UUP Dump can definitely help them.
So let's see how it helps…
How to Download Windows 11 ISO File using UUP Dump: A Step by Step Guide
But before we begin, I want to brief you on something.
And till now if you haven't check if your PC can run Windows 11 or not, then I would suggest you to do it now.
And if you are already done with it then we can move further.
So, What is UUP Dump?
UUP Dump is basically an open-source tool or a website that helps you to download the UUP files directly from the Windows Update servers & then converts these UUP files into an ISO file. Basically, this platform is for developers who really love to explore the latest builds of Windows OS.
Quick Tip:- If you are in a hurry and want to save your time, then you can easily download the Windows 11 insider preview ISO file that we created earlier from the UUP Dump files.
Or if you want to create your own ISO file from scratch, then you can follow the given below steps.
So let's get started…
1. Open UUP Dump Website
First, open the UUP Dump website from the given link. Once you are on the homepage, now type and search for "Windows 11" under the "Download UUP files from Windows Update servers with ease" section and then press Enter.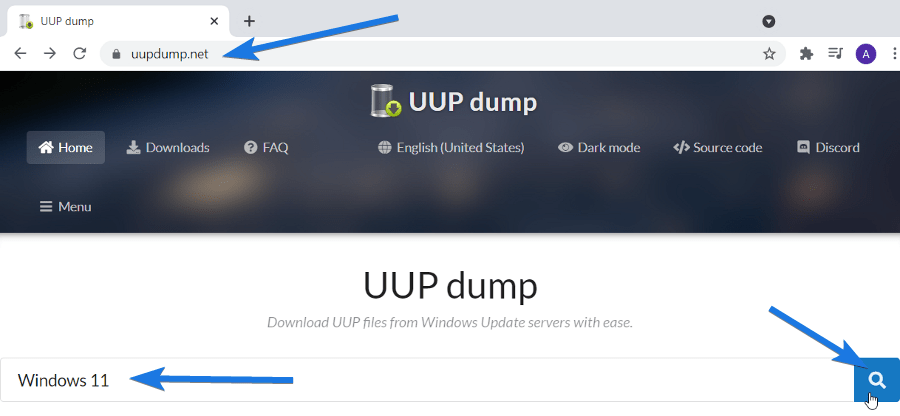 2. Select Windows 11 Insider Preview
After that, you will find all the build updates that are already released by Microsoft globally. And you can also find other information like Architecture, Date added, Update ID for all updates that are available for download. Now search for "Windows 11 Insider Preview" and then click on that link.
3. Choose ISO Language
Now under the Choose language section, select your desired language for the ISO file and then click on Next. Like I am selecting English (United States), you can select according to your preferences.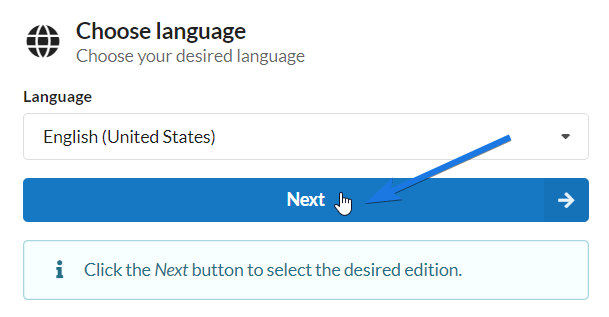 4. Select Windows 11 Editions
After that under the Choose edition section, select your Windows 11 editions like Home, Home N, Pro, Pro N, Team, and then click on Next.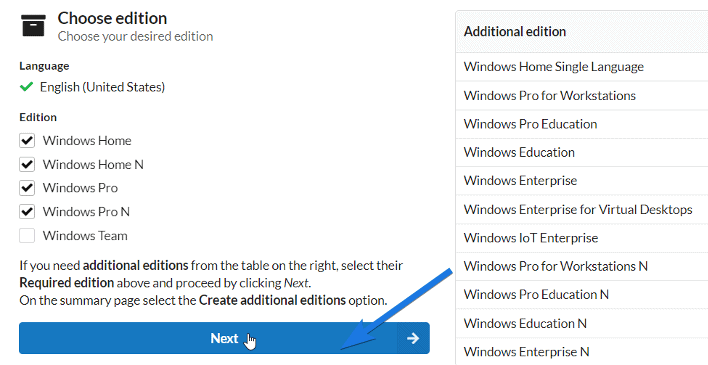 Note:- Sometimes you may find a very less number of editions available for download but you can always go for the Pro version.
5. Create Download Package
Now under the select your download options section, you need to select methods and type of conversion for the ISO file. So, under the Download method, select the "Download and Convert to ISO", and then under the conversion options select the "Include updates (Windows converter only)" and then at last click on Create download package button.
6. Extract Downloaded UUP Windows Files
After that, it will start downloading the UUP package zip file. Now, extract all the UUP Windows files from the downloaded zip file.
Quick Tip:- You can easily extract files from a . Zip file by just right-clicking on the file then select Extract All & then again click on Extract.
7. Downloading & Creating Windows 11 ISO File
Once all the files are extracted from the package, now Open the folder and then search for "uup_download_windows.cmd". After that right-click on it and then select Run as administrator & it will start downloading the Windows 11 ISO file.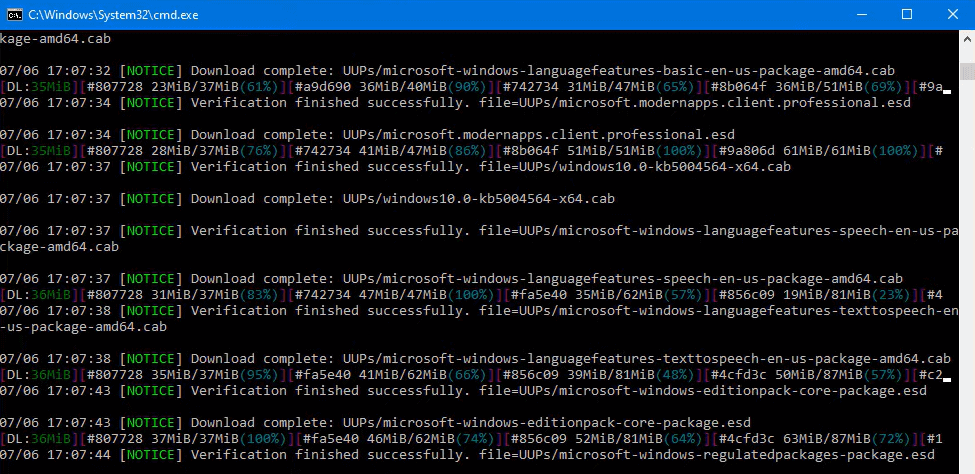 Once all the files are successfully downloaded, a new Blue Screen will open and it will start creating the ISO Image file. And when the ISO file creation is completed, Press 0 to exit.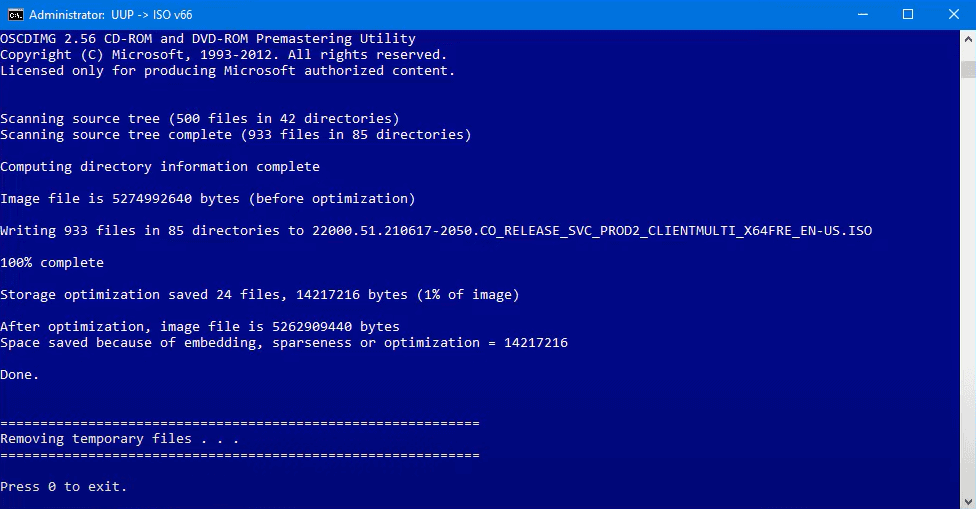 Note:- In Step 7 if any uup dump error occurs, then press any to continue and then again restart the downloading by running the above file.
8. Using Windows 11 ISO Image File
Now once both the above process are completed, you will find a Win 11 ISO Image File present in the same folder that you have extracted in the above Step 6. And the best part is that you can also use this ISO file to create a bootable USB.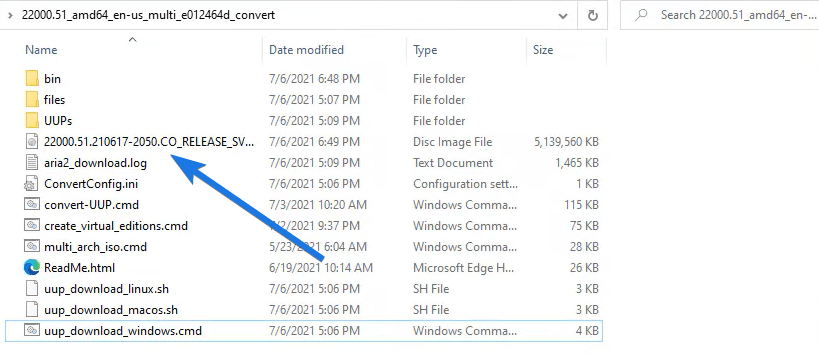 Note:- You can also create the ISO file in your Mac or Linux system, just you have run the macos.sh or linux.sh from the same folder.
Quick Tip:- Now that you have already created the ISO file, I would suggest you to first install Windows 11 on Virtualbox and then on your main Computer/PC or Laptop.
Some FAQs
Is UUP dump safe?

Yes, UUP dump is totally safe to use and it is also trusted by Microsoft. All the UUP files are directly downloaded from Microsoft official servers and the UUP dump only combines them to create a single file.

How do I download UUP files?

If you want to download the UUP files, the Go to the UUP Dump website, then search for the Windows build, then download package files for creating ISO. At last, extract the files and run the Windows script.

How can I download Windows 11 for free?

If you want to download Windows 11 for free then you can easily get it by updating Windows 10. Or you can also download it from the UUP dump website.

What is the release date of Windows 11?

Microsoft officially released Windows 11 on 24th June 2021. Till now it's only available via Insider Preview update & no ISO file is released yet.
That's it for now…
Conclusion
So that's how you can easily download Win 11 insider preview ISO from the UUP dump and can use it on your PC or Laptop to install this new Windows Operating System. Also, this method is not only applicable for the latest build but you can also download the previous like Windows 10 or any specific update file.
Also, tell us if know any better UUP Dump alternative or face any error in the whole process.
Feel free to share your thoughts and if you want more posts like How to Download Windows 11 ISO File using UUP Dump.
If you liked this post, Don't forget to share…