Searching for a detailed Windows 11 review?
If yes then you are in the right place.
The latest operating system by Microsoft presents a plethora of upgraded features for the benefit of its users.
All the new functionalities, new interface, ease of multitasking, faster updates, and many more are the aspects in which Windows 11 provides unique benefits.
Though many of the functionalities will be identical to Windows 10, there are many new features incorporated for user convenience.
The improved performance features will ultimately boost your work efficiency. And the enhanced window layout options will let you accomplish multiple tasks smoothly.
Moreover, this new operating system will prove to be quite beneficial for working professionals, students, gamers, etc.
So without further ado, let's dive in further.
Windows 11 Review: Every Key Feature You Need to Know
Each of the following sections will bring you closer to what new advancement Microsoft has presented in Windows 11. Not just in terms of performance but Windows 11 comes with advancements in terms of design, interface, App store, gaming, and much more.
1. New Look, Design and Interface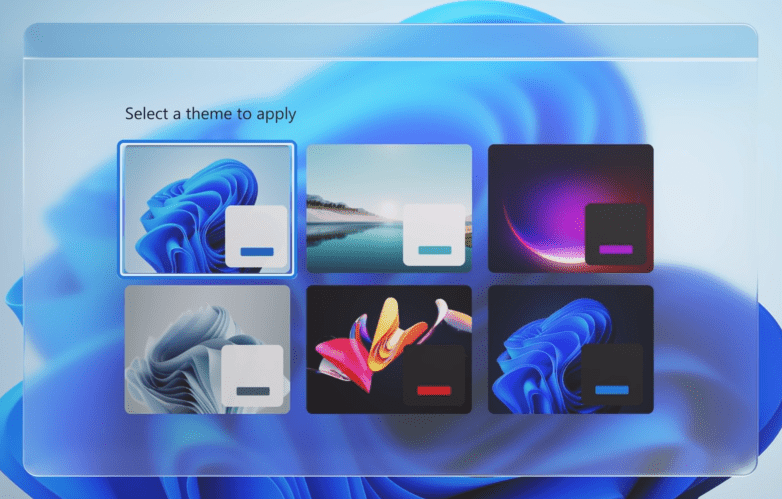 Identical to building new features, Microsoft equally focused on redesigning the interface. The new interface showcases rounded corners for all windows. Though this is not a prominent change, it equips this new operating system with a smoother look. The new design conveys a new slickness and uniformity to the Windows interface.
Taskbar, Start Menu and File Explorer
The Start menu receives a significant revamp in Windows 11. The pinned app buttons are positioned at the top portion of its panel. The recent and frequent apps and documents are located in a section underneath them. The new small tiles for the Start menu are decent enough for touch input.
The new Taskbar comes with smaller buttons which are less informative. Moreover, File Explorer represents the revamped design of Windows 11. Specifically, it represents folder icons and advanced left panel controls.
Also Read: Best Windows 11 Start Menu Hacks.
Notification and Quick Settings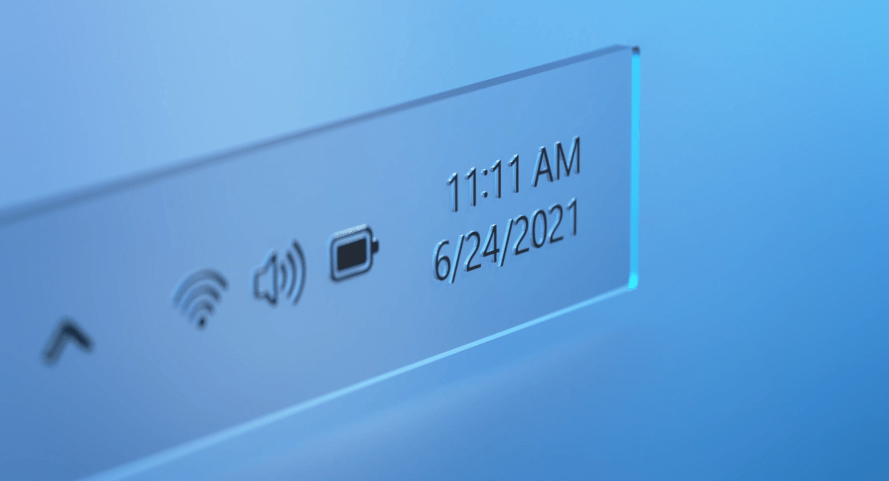 The circled number, just like the one on a few mobile app icons depicts the number of notifications. The touch users can flawlessly swipe from the right to showcase the Notifications panel. Whenever you click on the battery icon or speaker or WiFi option, the Quick Settings panel would open up.
New Widgets
The Widgets in Windows 11 display tiles for weather, news, sports scores, stock quotes, etc. It is not completely revamped as the News and Interests Taskbar popup was implemented in Windows 10. To see the info for the corresponding tiles, you need to tap on the Widgets icon present in the Taskbar.
Snap Lyouts & Groups ( Multitasking )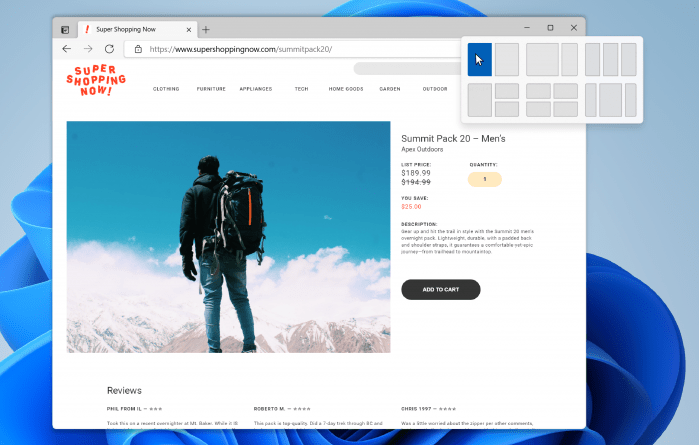 With Snap Layouts and Snap Groups, it is easier to group various sets of apps and windows and shift between a monitor and a desktop. Windows 11's advanced Snap Layouts options can be accessed by hovering your cursor on the maximize button located at the upper right corner of any window.
Also Read: How to Show Clock on Multiple Monitors.
2. Microsoft Teams Integration
By default, Microsoft Teams chat and the Video conferencing app is located in the middle of the Taskbar. To use it, you can tap on the chat icon. Subsequently, a welcome experience asks you to provide the app access to your Microsoft account as well as its contacts. Click on any contact to begin a chat.
Usually, your contacts will not use Teams Chat yet. Therefore, the app delivers an invite to join Teams accompanied by that first message. An exceptional aspect of the interface is that when a video chat is going on, you would see another Taskbar icon that is dedicated to Teams. This icon is beside the centered chat icon.
3. Android App Support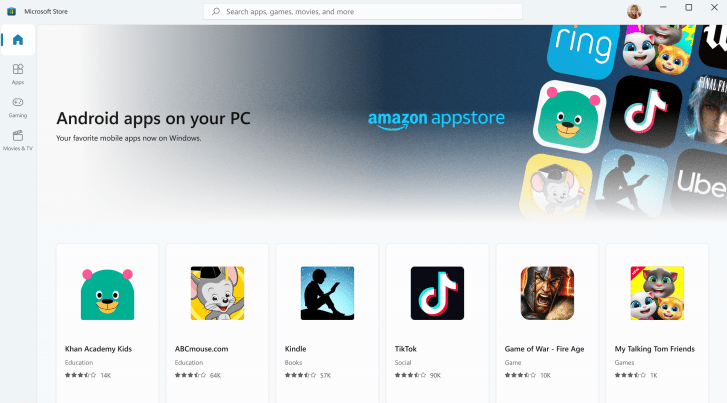 Identical to the remaining of the interface, the New App Store obtains a polished design revamp. The Store not just offers apps but also grants you access to TV shows, movies, and games. A marquee forthcoming feature is Windows 11's capability to execute or run android apps, although with few caveats.
You either need to install them through the Amazon Appstore operating within the Windows' Microsoft Store or install them as a sideloaded APK. In the initial Windows release, the Android apps are not yet available. Furthermore, there is support for Android app integration and Microsoft Teams is added to Taskbar.
4. Enhanced Gaming Experience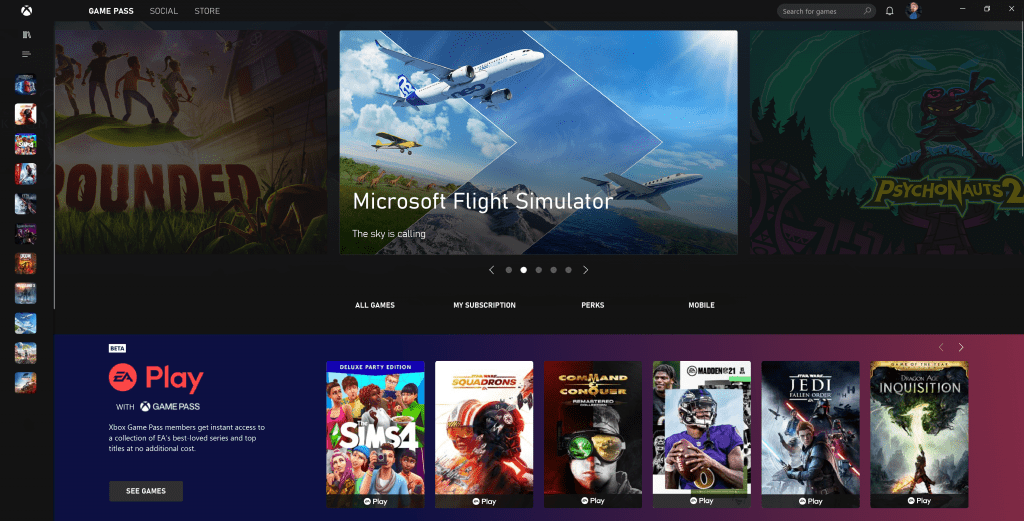 Two of the prominent benefits of Windows 11 revolve around game selection and the new technologies. The Xbox app equipped with Windows 11 provides access to the Xbox Game Pass collection of video games. The same incorporates titles like Twelve Minutes, Halo Infinite, and Age of Empires IV. Moreover, the app also enables the Xbox Cloud Gaming which is the streaming game platform by Microsoft.
Windows 11 presents the Auto HDR feature which enlarges the color space to showcase exceptional clarity even with the non-HDR game titles. DirectStorage functionality speeds up game load times. It accomplishes this by bypassing the CPU and letting the graphics memory directly load. Dynamic Refresh saves laptop batteries as it decreases the high refresh rate of the screen when not needed.
Also Read: Windows 11 Gaming Performance [ Is it Good for Gaming ]
5. Other Accessibility Features
The touch improvements are intended to enhance the touch experience by providing more space amongst icons on the Taskbar and with the addition of gestures.
The new accessibility features in the Windows 11 are associated with the existing accessibility features like Magnifier, Narrator, Windows Speech Recognition, and Closed Captions. Also, there is a provision for third-party hardware and software support.
Windows 11 presents updated Contrast themes, revamped closed caption themes, and the AI-powered Windows Voice Typing. Furthermore, this new operating system also incorporates APIs for programming assistive apps. The Windows Subsystem for Linux (WSL) comes with accessibility options.
6. New Terminal Replaces PowerShell

Windows 11 comes with three command-line utilities namely PowerShell, Command Prompt, and Terminal. The Terminal lets you make additional tabs within which you can open the PowerShell, Command Prompt, etc.
The Command Prompt is helpful to let you use commands to simplify certain tasks. It serves as a simple way to explore a streamlined version of the Linux OS through the Windows Subsystem for Linux. Now Microsoft has shifted to Windows Subsystem for Linux 2 (WSL2) which was launched the previous year.
7. Smaller and Fewer Updates

Compared to Windows 10, there will be fewer and smaller updates in Windows 11. Microsoft stated that Windows 11 deliver smooth updates which will be 40% smaller than those in Windows 10. These updates will run in the background. There will be a single feature update launched every year, in Windows 11.
When checking for updates in this new OS, a new patch may be found. During that case, Windows 11 would compare the new update's contents with the content that is already installed on your PC. Therefore, only the necessary contents will be downloaded. It ultimately makes the updates' size smaller.
8. Features No Longer Available
The Cortana AI voice assistant does not come pre-installed in Windows 11 OS. However, you can get it from the App store. There are no more Live tiles and their functionalities are replaced by Widgets. 'Tablet mode' is substituted by the new functionality and ability for keyboard attach and detach postures. The Windows 10 timelines are replaced in Windows 11. However, the 'Recommended section' of the Start menu still displays your recent apps and documents.
That's it for now…
Conclusion
So, that's all about a detailed review of the Windows 11 operating system and its amazing features. Also, in starting all features may not be working fine but Microsoft is soon releasing updates for them. Like recently they have fixed the bug when Windows 11 Snipping Tool Not Working.
Moreover, we have tried to cover each and every important feature in this post and soon will be updating it.
Stay tuned for the latest posts…
Feel free to share your thoughts via comments and also tell us about this post on Windows 11 Review: Every Key Feature You Need to Know.
If you liked this post, don't forget to share.