Want to watch Mirzapur season 2 online for free?
If yes, then this post is definitely for you.
Earlier the season 1 of Mirzapur was a very big success for Amazon Prime.
As the viewer of all ages really liked this web series from its initial days of release in 2018.
It was rated as one of the best Indian web series based on Action, Thriller & crime.
And now the season 2 is coming & everyone is really excited.
After waiting for 2 years, the time has come and we will see the Guddu bhaiya taking revenge on his brother & wife's death.
Mirzapur 1 consists of 9 Episodes and in the last episode "Yogya" Munna bhaiya killed bablu & sweety but somehow Guddu bhaiya survived with Golu & dimpy pandit.
And the further story continues in Season 2 of Mirzapur.
But before we directly move to the list of websites, lets first see the Mirzapur Season 2 release date, Trailer, and cast actors.
Also Read: How to watch IPL Live For Free on mobile.
Mirzapur Season 2 Release Date, Trailer & Cast / Crew
I know you are really excited to check the websites which can help you to watch this web series online free.
But you will be shocked to know more about the Mirzapur 2 trailer & the new cast/crew introduced in this season. So, let's move further…
Mirzapur 2 Release Date
The Mirzapur Season 1 was released on 16 November 2018 and after waiting for almost 2 years the Official release date of Mirzapur 2 has on announced on the official Amazon Prime & youtube channel.
Release Date: 23 October 2020
Mirzapur 2 Trailer
After waiting so long finally the official trailer is released by Amazon Prime Video on 6 October 2020. And the trailer has crossed almost 8.5 million views in just 10 hours. Fans of Mirzapur are really excited to watch season 2 as soon as possible & are also searching for Mirzapur 2 leaked.
But the release date is final, till then you can watch this amazing trailer of Mirzapur S2 and can figure out how awesome will be the Season 2 of this web series.
Mirzapur 2 Cast / Crew
I know if you have seen Mirzapur Season 1 then you probably know all the cast of Mirzapur. But in this season 2, some new faces are also introduced performing great roles in this web series.
But still, we will also mention the Old cast of season 1 with the new cast of season 2.
Pankaj Tripathi as Kaleen Bhaiya
Ali Fazal as Guddu Bhaiya
Divyendu Sharma as Munna Bhaiya
Vikrant Massey as Bablu Pandit
Shriya Pilgaonkar as Sweety Gupta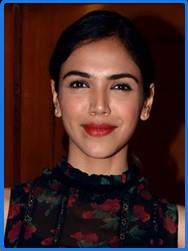 Harshita Gaur as Dimpy Pandit
Shweta Tripathi as Golu Gupta
Anjum Sharma as Sharad Shukla
Rasika Dugal as Beena Tripathi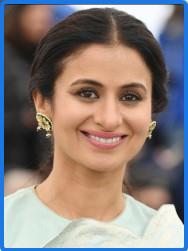 For more cast members like Shaji Chaudhary (Maqbool), kulbhushan kharbanda (Satyanand Tripathi), Anangsha Biswas, Amit Sial, Rajesh Tailang, Sheeba Chadha you can watch the trailer.
Some new Mirzapur Cast members are Priyanshu Painyuli, Vijay Varma and Isha Talwar.
Now finally let's move to the list of websites.
Best Web Sites to Watch Mirzapur Season 2 Online For Free
All the websites mentioned here are thoroughly checked. These websites are already showing the Mirzapur Season 1 full episodes and will also provide the Mirzapur 2 full episodes for free when available.
Note:- We don't support any piracy material and this post is only for informational/educational purposes.
So let's get started…
1. theofficetv.com
theofficetv is a great place to watch online mirzapur web series for free. The web server used by this website is not good but they provide a wide range of servers like P2P, Openload, Youtube. You can also change the quality of the video and can enable the captions.
2. movies123.show
movies123.show is another great website to watch online movies and web series free of cost. I really like the user interface of this website which is very clean and user friendly. But sometimes due to high traffic load its shows some errors regarding server issues.
Similar Alternative: fmovies.pink
3. prmovies.live
prmovies.live is a website similar to the movies123.show or can also be called as the advanced version of the above website. PRMovies.live provide a wide range of high-speed servers and stream the video in HD resolution high quality. The only thing which I didn't like is that they don't provide any options to change quality to 480p or 360p and no caption is available.
4. zoechip.com
zoechip.com is one of my favorite websites when it comes to watch mirzapur season 1 web series online or movies. The best part of this website is that it has a very clean user interface and the servers used by them are very fast. Some of the servers used by them are Vidcloud, Upstream, and Hydrax. This site also has there own Android app you can and stream web series free.
5. playdesi.tv
playdesi.tv is a great place to watch online movies and TV series. They provide all the working links and for each episode, they have almost 4-5 links which you can use to stream your episodes better. They also have different genres and channels like Netflix, Hotstar, Voot, hoichoi, MX player and Alt Balaji.
6. fmovies.top
fmovies.top is another website similar to prmovies.live and has good quality servers. The user interface of this website is quite boring but they provide links from 5 different quality servers for streaming. On this website, you can find lots of web series, TV shows, and movies online for free.
Note:- All these sites are working great and the only thing you have to do is that Go to the homepage of the above-mentioned sites and then search for "Mirzapur". Doing this you can easily watch Mirzapur online without amazon prime free.
That's it for now…
Conclusion
So that's how you can easily watch & stream live Mirzapur season 2 on your mobile, PC, laptop, Tv App without buying the Amazon Prime Video membership. And can enjoy all the web series, TV shows & Movies.
And now I hope I have answered all your question including Mirzapur season 2 cast, Trailer and Release Date.
Also, check out our new post on android apps to watch online web series free.
Feel free to share your thoughts and also tell us if you know any better way to Best Web Sites to Watch Mirzapur Season 2 Online For Free.
If you liked this post, Don't forget to share this post with your friends who really love to watch the online web series.