Are you still facing some issues in Windows 7?
Like taskbar won't hide in fullscreen, doesn't auto-hide & many more taskbar related issues.
If yes then this post will definitely help you in fixing it.
Also Read: Taskbar Speaker Volume Icon Not Working Windows 7
Although Windows 10 is the most updated version from Microsoft but still not stable like windows 7.
There are still many bugs available in windows 10 which should be resolved.
For the last 2-3 weeks, many people are complaining about the fullscreen mode in windows 7.
And they are facing issues like taskbar shows in fullscreen & not hiding while using Youtube, Chrome, VLC & Games in fullscreen mode.

So in this post, I will show you how to fix or resolve the windows 7 taskbar not hiding in the fullscreen problem & get rid of it.
Let's see How…
Fix Taskbar Won't Hide in Fullscreen Windows 7
But before we begin.
Please make sure that you have read our previous interesting article on How to Create Website Shortcut on Desktop.
Also, check out our popular categories section Windows 7.
In this tutorial, I will be using some taskbar settings or tweaks to hide this taskbar automatically when in full-screen mode.
So Let's get started.
1. Go to Taskbar Settings
Open the Windows 7 taskbar settings by Right Clicking On the taskbar and then selecting the Taskbar Settings.
And Check for this option "Automatically hide the taskbar in desktop mode" and enable it. So, the Windows 7 taskbar won't hide in fullscreen problems and can be fixed easily.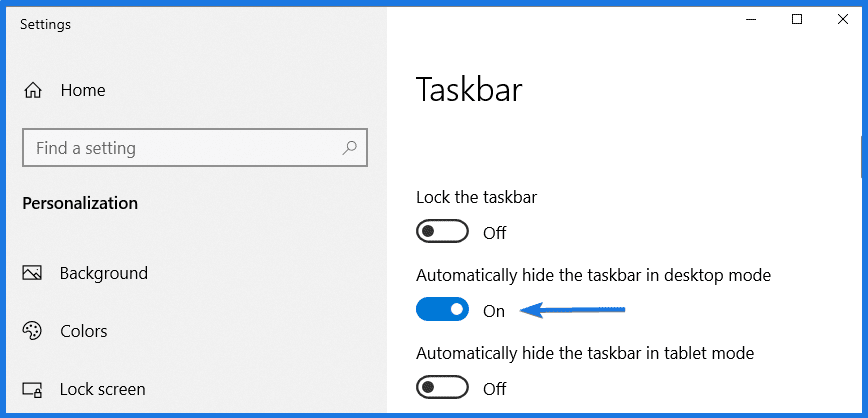 And if still if this problem is not solved then use step no. 2.
2. Restarting Windows Explorer
Open the Task Manager by Right Clicking On the taskbar & then selecting Task Manager.

Tip:- Press "Ctrl + Shift + Esc" to open task manager directly.
Now in the Processes Tab, look for the "Windows Explorer" and then Right Click on it & select Restart.
That's it! Now play your favorite game or Youtube videos in full-screen mode & check whether still the taskbar shows in fullscreen or not.
Conclusion
So that's how you can easily fix your taskbar showing in fullscreen problem in Windows 7 by using these two simple steps.
So what are you waiting for? Go ahead and Use this awesome trick to play Youtube, Chrome, VLC & Games in fullscreen mode.
Feel free to comment below and also tell us if you know any better way to fix Windows 7 taskbar won't hide in fullscreen problem.
If you liked this post, Don't forget to share this trick with your friends through social media.