Want to buy a VPN?
Which is both Safe and budget friendly.
If yes, then you are in the right place.
Nowadays, due to privacy concern everyone is searching for VPNs.
And after the release of new WhatsApp privacy policies.
It has grown to a great extent.
After getting so many requests from our readers, I have written this detailed NordVPN Review.
But why only this VPN?
I know there are lots of premium VPNs available in the market like ExpressVPN, Surfshark & CyberGhost.
But when I researched I found that Nord is the only VPN that is the Safest one as well as Pocket friendly.
And I am 100% sure that this is the only VPN you are searching for.
So let's get started,
What is a VPN?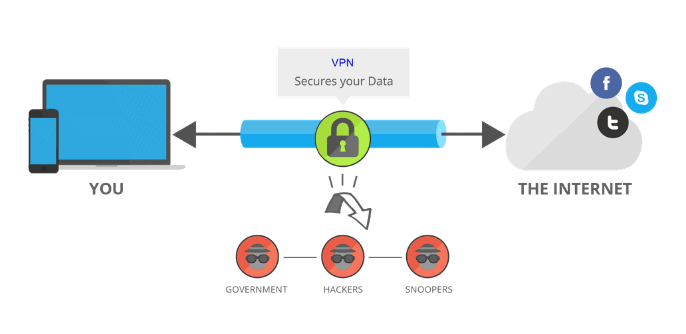 VPN stands for Virtual Private Network and is a service that helps you to surf the web safely & gives you full privacy online. Using this service you can easily hide your surfing activities and can protect yourself from different attacks. Basically, a VPN helps you to create an encrypted tunnel between your computer and a VPN server through which you can browse online safely. This means that all the web traffic is sent through this tunnel which makes your online activity untraceable.
As cyber-attacks are increasing day by day, I recommend you to always use VPNs while doing some important work. Because it not only helps you to encrypt your internet connection but also protects you from different malicious attacks. It also makes it harder for your Internet Service Provider-ISP to track you online.
That's why I always recommend my readers to always use VPN while using the internet. And for extra security always use an antivirus program and a third-party password manager.
Now let's see how to use this VPN properly.
How to Use NordVPN?
Here in this tutorial, I will show you how to set up a NordVPN on the Windows PC platform. But the procedure of installing and setting up on different platforms like iPhone, Android, Linux & macOS will be the same. Only the difference will be the screen size and a little bit in its interface.
And the best thing is that you can also use this NordVPN for Netflix, Firestick, PS4, Xbox one & torrenting also.
So let's get started.
1. First Go to the official NordVPN download page and then click on the Download link.

2. Once the NordVPNSetup.exe file is downloaded, double click on it.
After that, a popup will open up so click on Yes. (Allow app to be used)
3. After that the NordVPN installer will open up. So click on Next.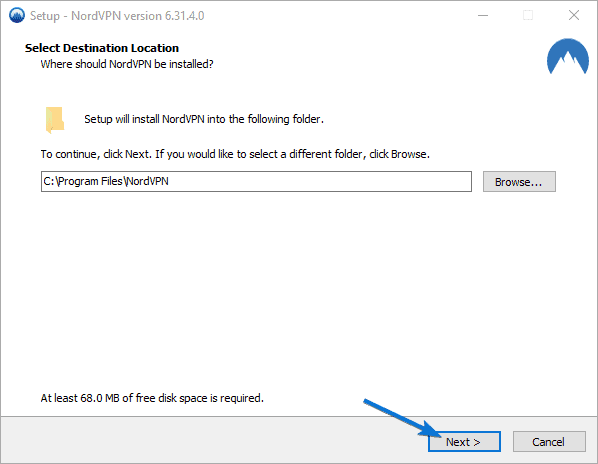 And then again click on Next. (You can also which shortcuts should be created)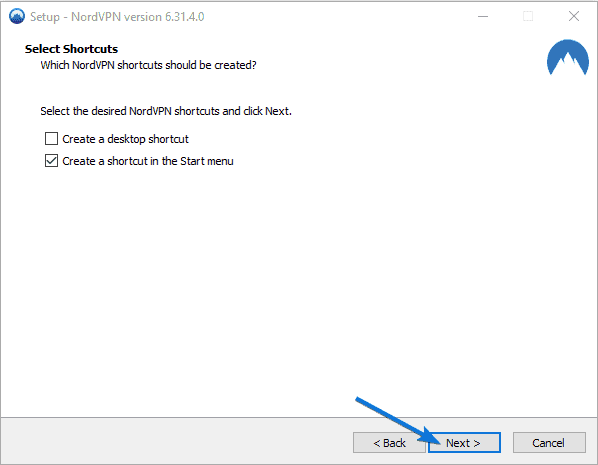 4. Once the installation process is completed. It will ask you to Launch NordVPN, so click on Finish.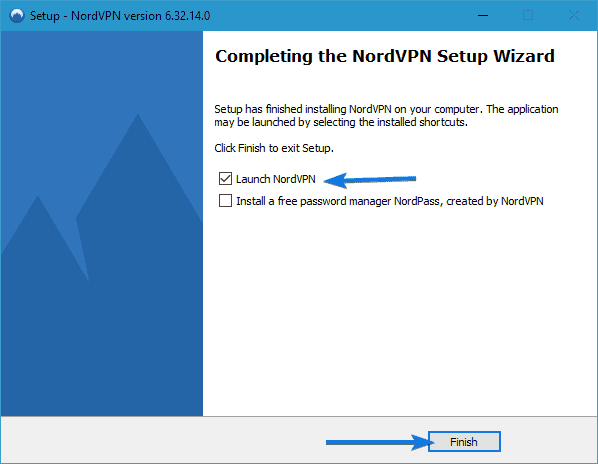 Now let's do some settings & setup it properly.
Setting up NordVPN
Although, NordVPN is very easy to use but still some users find it difficult. And for them here is the guide to set up the app and connect to the desired VPN server.
So just follow these steps & you are ready to use.
1. Once the installation is completed, run it by double-clicking on the NordVPN App. (Desktop shortcut which was created earlier)
2. After that the NordVPN application will open up, so now enter your username and password. And then click on Sign In.
Note:- If you are a new user then I suggest you create a strong password for this account. (Also change it after a frequent interval of time to ensure security)
I know creating a strong password is not an easy task & remembering them is the most difficult one. So I suggest you to give it a try to NordPass.
3. Once you are logged in to your NordVPN account, you will see 3-4 options here. Options like a search bar, App Settings, list of servers, Quick Connect and P2P Connection support.
4. Now select any of the country servers and then click on the Quick Connect button. After that, it will start connecting to the desired server (United States) and then at the bottom, you will find a message of PROTECTED.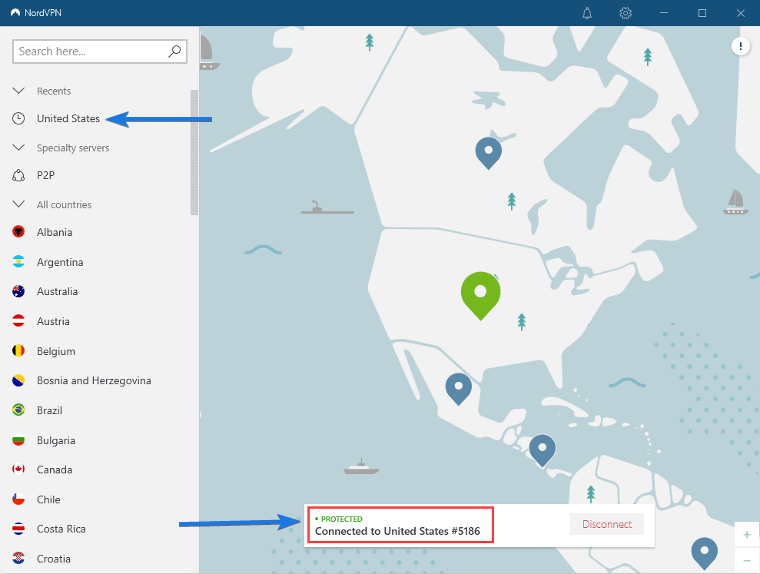 5. Once you are connected to the server, you will see a NordVPN logo in the system tray (taskbar).
And when you are done with work, you can simply Disconnect/Connect quickly from there only. Here you can also many options like connecting with different servers, Open App and Quick App.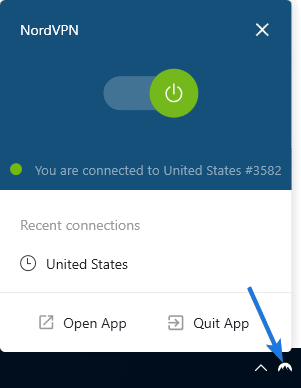 Now let's move to the amazing list of features.
Key Features of NordVPN
You can't write a NordVPN review without talking about its amazing features you get while using this app.
The list of features is long but here we will mention the major ones only.
Lightning Speed
I can't believe a VPN can provide me this much of amazing speed. Although the company has said that they will provide speed with No buffering, No bandwidth limits and no throttling. But when I actually used this app I was amazed by its lightning speed. This means that using this VPN you can easily watch your favorite HD movies, TV shows at home without any restrictions and slowdowns in speed.
How Fast is NordVPN?
I would say it one of the fastest VPN I have ever used. Special thanks to NordLynx technology.
NordVPN Servers
No matter where you are physically located, you will always get the best servers on time. NordVPN has almost 5537 servers in 59 countries, I know that it's not the biggest server network but still, they do their job perfectly. Moreover, you will never face any security or speed issues while using this VPN app. Whether you are using it for streaming, torrenting, or sharing data with P2P you will be safe & connected to a reliable source.
Is NordVPN Good for Gaming?
Yes, NordVPN is absolutely good for gaming. No lagging, No buffering while any server worldwide.
Next-Generation Security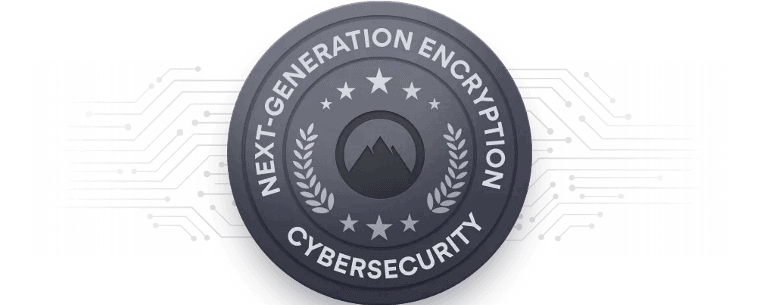 Everyone uses a VPN for their security & privacy purposes and this VPN does this job amazingly. I would say that they have the most advanced & next-generation encryption technology. All these technologies are impressive and help you to protect yourself from hackers, Internet Service Provider (ISP) & also the Government. This means that while using this VPN your username & password, banking credentials, private conversation all are safe.
Is NordVPN Safe?
Yes, NordVPN is totally safe with the Advanced Encryption Standard (AES), IKEv2/IPsec & OpenVPN technologies.
NordVPN Streaming
Most of our users really love watching HD movies, TV shows & Web series but they always feel unsafe. But using this VPN you easily ensure your streaming experience safe. And all this with a single SmartPlay NordVPN features which helps you to access the BBC iPlayer, ESPN & HBO GO with full safety. Whether you are using the free public Wi-Fi, Travelling to Australia or Netherlands, the SmartPlay is always with you with full security & privacy.
Does Nordvpn work with Netflix?
Yes, using NordVPN you can easily stream Netflix, Amazon Prime Video, Hulu & Hotstar.
P2P Support & Torrenting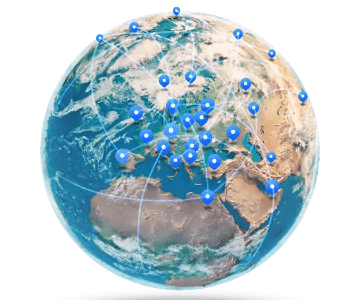 Everyone loves using P2P networks because it is one of the fastest & most convenient ways to share files. P2P stands for peer-to-peer networking in which all the users somewhere downloading and uploading the data. But thanks to the NordVPN No Log policy which ensures no leaking of any personal data from the user side. This VPN has almost 5400 servers through which you can easily do torrenting without any bandwidth limit. Using torrent sites like Extratorrent, Torrentz, Piratebay, Limetorrents is much easier and safer. You can easily use Server Recommendation Tool given by Nord which will suggest you best server according to your need.
Is NordVPN Good for Torrenting?
Yes, NordVPN is the best choice for torrenting & using which you can easily unblock any torrent websites.
NordVPN on Multiple Devices
One thing which I really like about this VPN is that it is available for almost all operating systems. Whether it's an iPhone, Android, macOS, Windows & Linux, this app works on all and ensures full safety & security. If you connect this app using your router, then you can simultaneously protect all the devices connected to that network. Even after providing all these features in a single app, this app also supports Chrome extensions & Firefox plugins easily.
Can I use one NordVPN on multiple devices?
Yes, you can use NordVPN on multiple devices & can secure 6 devices using a single account.
And Done! We are done with the features part.
Let's have a look at what Youtubers feel bout this VPN.
Some Impressive NordVPN Reviews
Here are some impressive reviews of NordVPN from famous Youtubers.
PewDiePie · [108M subscribers]
"I use NordVPN every single day. It's fast, it's reliable. It's safe. It helps me access epicness."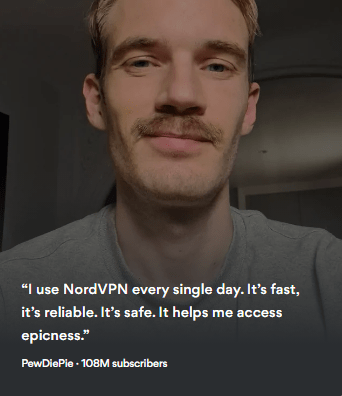 Philip DeFranco · [6.36M subscribers]
"Having NordVPN on my phone and my other devices is essential."
CaseyNeistat · [12.2M subscribers]
"NordVPN is a service I have been using for years. I think they are one of the best products in space."
Alright – I think after watching all these reviews I think you have made up your mind to get this amazing VPN.
But If you are still confused to take it or not, then check this comparison.
NordVPN vs ExpressVPN vs Surfshark
I have already shared so much about NordVPN in this review but still some users finds it difficult & think "Is it better than other VPNs". And for them, I would say NordVPN is one of the best & fastest VPN in the industry.
I know there are so many VPNs out there like ExpressVPN, CyberGhost and Surfshark but I would say NordVPN is the only VPN that gives you all advanced features at such affordable prices.
Let's have a look at this comparison table.
| | | | |
| --- | --- | --- | --- |
| Features | NordVPN | ExpressVPN | Surfshark |
| Speed Rating | #1 | #2 | #3 |
| Number of Servers | 5400+ | 3000+ | 3200+ |
| Encryption | 256-bit AES | 256-bit AES | 256-bit AES |
| Simultaneous Devices | 6 | 5 | 5 |
| Keeps logs? | No | No | No |
| Kill switch | Yes, for all devices | Yes, but not for iOS | Yes, for all devices |
| Allows torrenting | Yes, optimized P2P servers | Yes, on all servers | Yes, optimized P2P servers |
| Unblocks Netflix US & BBC iPlayer | Yes, optimized streaming server | Yes | Yes |
| Works in China | Yes | Yes | Yes |
NordVPN Pricing
Alright – I have covered all the main features in this NordVPN review as thoroughly as I can.
And at this point, you probably already know whether buy this amazing VPN or not.
And then here one question arises "how much is it?"
So without doing any further delay, let's see the NordVPN's pricing plan.
2-Year Plan – $3.71 per month
1-Year Plan – $4.92 per month
1-Month Plan – $11.95 per month
NordVPN Customer Support
Although, NordVPN is one of the leading VPN in the market but you should never neglect the importance of great customer service.
And in giving you great service NordVPN has always been 10 on 10.
They 24/7 user support and in my opinion live chat is the best option to talk because in the live chat they hardly take 4-5minutes to solve your issue.
You can also reach them via Email and can expect a response within 24hours.
And still if you are not sure, then you can also reach via Social Media platforms.
Not let's move to the Frequently asked questions part.
NordVPN FAQs
Is NordVPN trustworthy?
Yes, I would say NordVPN is the safest and most reliable VPN in the industry, Uses AES-256 & IKEv2/IPsec for better Encryption.
Is NordVPN good in Australia?
Absolutely Yes, NordVPN is the best VPN for Australia users. Unblocks almost all streaming site & gives you best VPN Speed.
Can you be tracked using NordVPN?
Yes, you can be tracked while using VPN if it is poorly configured. But NordVPN ensures that your IP address is safe & not revealed through DNS leaks.
Is NordVPN Safe 2020?
Yes, I would say NordVPN is one of the safest VPN I have ever used. With NordLynx technology your data fully protected & safe. Check this review…
That's it for now…
Conclusion
So that's how you can easily get this awesome VPN at such affordable rates and can use this NordVPN on router, firestick, iPhone, Android, or on any device. And can protect yourself from hackers & malicious attacks.
And if you are searching for an alternative then ExpressVPN is also a good choice. But at this point, I would say ExpressVPN is a little expensive than NordVPN.
At last, NordVPN is undoubtedly the best VPN for multiple devices available in the market.
Feel free to share your thoughts and also tell us if you liked this NordVPN Review and want more genuine reviews on different tools.
If you liked this post, Don't forget to share.
All images Credits to NordVPN.