Searching for the best free games for Windows 10?
If yes then you are in the right place.
According to Microsoft, Windows has more than 1.36 billion active users and it is one of the most reliable operating systems.
Also, it has always been part of people's lives for the past three decades, whether it's for office work or studies.
Till now, Microsoft has released a lot of versions of Windows since it started, and all of them have been useful in their specific eras.
But the 10th version of Windows has been the most popular one and I think it's because of its great performance & features.
In this post, we have listed the 9 best free games for PC & laptops that you can easily play on your Windows 10 system.
So, let's get started…
Also, read the latest post on Online Steam Community Downloader.
9 Best Free Games for Windows 10 PC & Laptop [ 2022 ]
Although Windows 10 has lots of great features, but one thing that stands out is the new Microsoft Store. And since there are a lot of Windows users globally, it means that you can also play with them especially if the game is co-op. And the best part is that Store has more than 500 free games that are totally compatible with Windows 10.
So, without further ado, let's dive in further…
Roblox is one of the most popular online games with over 50 million players. And the best part is that this game has almost all types of age groups and can be played multiplayer or single-player. You can explore millions of 3D worlds created by other users, play missions, battle zombies, fly planes, go bowling, become a fashion star, create your virtual world, and so much more.
The goal is to design games by choosing an avatar, constructing a 3D world for others to play, creating rules, and scripting objects. Roblox Studio is free, along with most of the virtual items you can create in-game.
Also Read: How to Play Empires and Puzzles on PC [RPG Quest]
2. Minecraft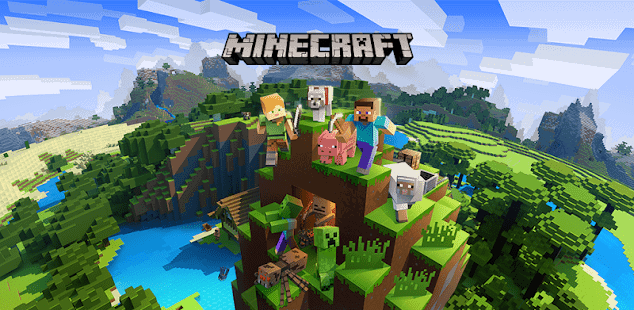 Minecraft is another very popular game for Windows 10. The Technic Pack, Better Together Update, and cross-play features make playing with friends easier than ever before. There are survival modes where your goal is to survive by mining resources, crafting items, and battling mobs.
And the creative modes allow players to build out of textured cubes in a 3D procedurally generated world. Four main game modes can be played in multiplayer – survival, creative, adventure, and spectator. A basic version of this creative game doesn't have high hardware requirements. However, if you install extra mods, you might need to buy the best gaming PC for Minecraft to improve your gaming experience. And If your computer supports 60-150 FPS then the animations will look smoother, so you will hardly notice any lags.
3. Candy Crush Soda Saga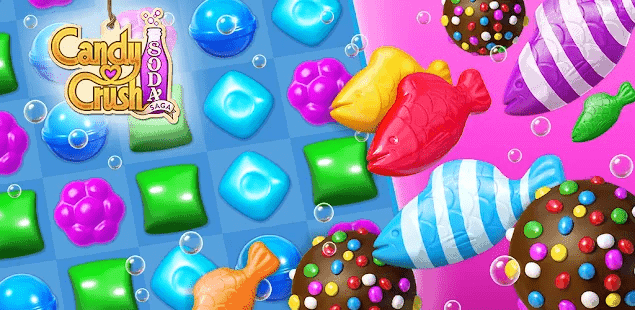 Candy Crush Soda Saga is a fun match-3 puzzle game. The goal is to complete levels by matching treats in groups of three or more. There are over 300 levels across the glass theme and soda theme, with new updates coming soon.
Matching three or more candy pieces makes space and removes them. And combine leveled-up candies for even better moves and special candy combinations. If you like the sweet adventures of Candy Crush, this is a great match-3 puzzle game free for Windows 10.
4. Crossy Road
Crossy Road is an arcade game with endless fun. And the main goal of this game is to get as far as you can by avoiding dangers in the path. As you progress, you will unlock new characters like a pirate, witch, and even the chicken from the infamous Foghorn Leghorn!
The game includes over 100 unlockable items, including new characters. There are daily challenges and even a multiplayer mode where you take turns as the chicken so the other players can run.
5. Fornite
Fortnite is a fast-paced co-op survival game. Your team has to build defenses to protect the object in the center of the map while also attacking opponents to keep them from reaching it. If you want such a game, then it's time to find a developer for your project who will deliver what you are looking for.
The main goal is to hold on until the storm stops closing in around you, but beware – if your health drops too low or you get too close to the storm, you'll take damage. Basically, this is a free co-op survival game where players worldwide can play against each other in the fast-paced action.
6. World of Tanks
World of Tanks is another best multiplayer online game based on tank battles and actions. You can join clans with your friends or fight as a lone wolf against gamers from around the world.
Moreover, this game has 5 different types of tank vehicles like destroyers, heavy, medium, light, and artillery guns. And the best part is that it has more than 150 unique vehicles from the Soviet Union, America, and Germany. Each vehicle can be customized by upgrading modules, mounting equipment, and changing paint.
7. Apex Legends
Apex Legends is a free and innovative shooter. Set in the same universe as Titanfall and Titanfall 2, this game lets you team up with friends or solo to defeat enemies in intense battles. Your heroes have unique abilities which can be combined with the different types of weapons for interesting gameplay. There are eight legends to choose from – each with its abilities and backstory.
If you can't find the right game for you in the Microsoft Store, there are always other platforms like Steam where you can download some games for free. And the best part about this platform is that it has almost all the games that are compatible with Windows 10.
Also Read: 7+ Games Like Grow Castle for Android and iPhone
8. Counter-Strike: Global Offensive
Counter-Strike: Global Offensive is a multiplayer team-based game that was launched almost 20 years. And you won't believe that back then also this game was very popular among PC gamers. The goal is to successfully plant the bomb and stall the counter-enemy until it explodes, while the counter enemy's goal is to detonate the bomb or stop it from planting. Like other games, it has also different modes like deathmatch, competitive and normal ( casual mode ).
And the best part is that CS:GO is available for free and can be downloaded from the official Steam website. Moreover, there are some other video game developers such as Riot Games and Epic Games that offer free games that are perfect for Windows 10.
9. Valorant
Valorant is also a first-person shooter game developed by Riot Games in the 2020 year. It is also based on the same concept of CS:GO and gameplay is also very similar in both games. The major difference is that in Valorant, each agent has special unique utilities that they can use for their objectives, which makes the game more strategic. In this game, you could play in the attacking team in the first half, and then you get to switch with the opposing team in the second half as the defending team.
Some FAQs
Are there any free games on Windows 10?
Yes, there are plenty of free games that are available on the Microsoft Store for Windows 10. One popular game which you can try for free is Roblox.
What is the best free game on Microsoft store?
There are lots of best free games that are available on the Microsoft Store like:
1. World of Tanks
2. Apex Legends
3. Minecraft
4. Roblox
What is the best free PC game?
Here we have listed some best free PC Games:-
1. Fornite
2. Counter-Strike: Global Offensive
3. Dota 2
4. World of Tanks
5. League of Legends
What games can I install for free?
Here are some popular games that you can install for free on your Windows 10 PC:-
1. Minecraft
2. Roblox
3. World of Tanks
4. World of Warships
5. Candy Crush Soda Saga
6. Fortnite
7. Crossy Road
8. Valorant
That's it for now…
Conclusion
So, that's all about the list of best games to play on your Windows 10 PC or Laptop for free. Also, we have tried to add every type of game the works for everyone, from racing to puzzle and also action.
Moreover, we will soon update this list and try to add more games that are freely available on Microsoft Store.
Stay tuned for the next post…
Feel free to share your thoughts via comments and also tell us about this post on Best Free Games for Windows 10 PC & Laptop [ 2022 ].
If you liked this post, don't forget to share.