Want to download steam workshop mods?
If yes, then you are in the right place.
Everyone knows that the gaming industry is booming and lots of new gamers are getting into this field.
And I think it's because of the communities like Steam which allows them to experience the latest games and also their custom mods.
But recently the most popular steam workshop downloader got shut down and that's why I shared some good alternatives in our previous post.
Which not only includes online tools but also different types of scripts and extensions. But sadly, they have also stopped working now.
So in this post, I will show you some latest ways on how to download a mod from steam workshop manually.
So, without further delay, let's get started…
Check out 10 Mind-Blowing Space Movies!
How to Download Steam Workshop Mods 2023 [ 2 Free Ways ]
But before we dive in further, I would like to give a quick overview.
If you don't know about Mods, it's a modifications to the character, like changing outfits, enhancing items, and adding new features. You can also call them skins which makes your game completely different with different types of missions, maps, and levels. Generally, these are crafted by developers and hardcore games.
And here, we will be sharing different ways to download the steam workshop files or mods for free from the community. Apart from that, if you are using Windows 11 and don't have the updated version of the official application, then download steam from here.
1. Using WorkshopDL

WorkshopDL is a newly built steam mod downloader that helps to download files from the workshop within a few clicks. It is a standalone GUI program that uses the codes of SteamCMD and makes downloading easier without struggling with different commands. So, let's see how to download mods from the steam workshop without the game and the best part is that it also works with non-steam games like Epic Games.
And here are the steps to follow:-
1. First, download the WorkshopDL from the given link.
2. After that, extract the downloaded zip file by right-clicking on it and then selecting the Extract All… option.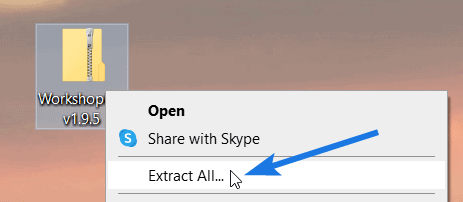 3. Now open the extracted folder, right-click on the WorkshopDL application and then select the Run as administrator option.

4. After that if you get any "Windows protected your PC" message, then click on more info and then click on the Run anyway button.
5. Now go to the Steam community, then navigate to your favorite game mod which you want to download and then copy the link.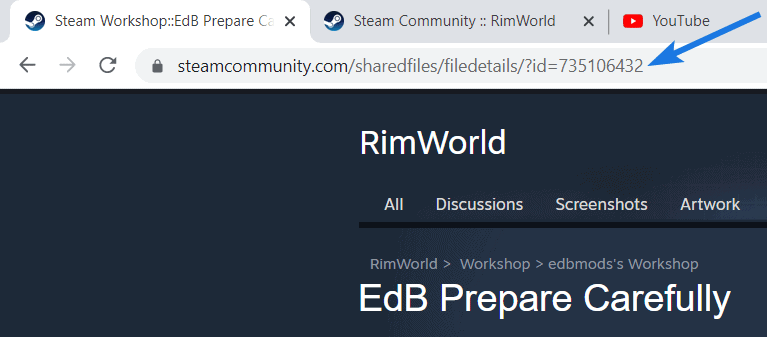 6. Now go to the application and then paste the link in the "workshop mod URL" section.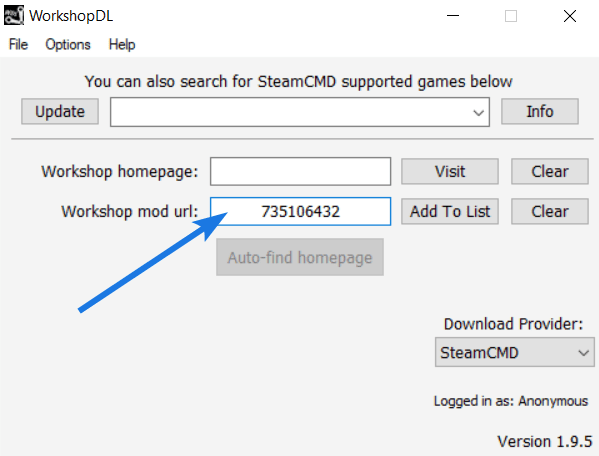 7. After that, click anywhere on the blank space and you will see the link is getting generated automatically using a valid provider.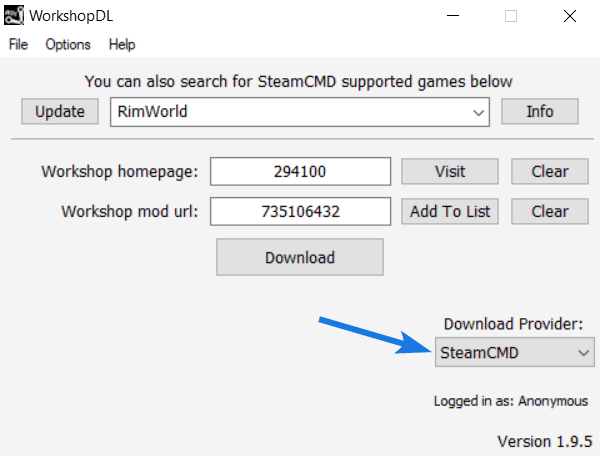 8. At last, click on the Download button and then the app will start downloading the mod file.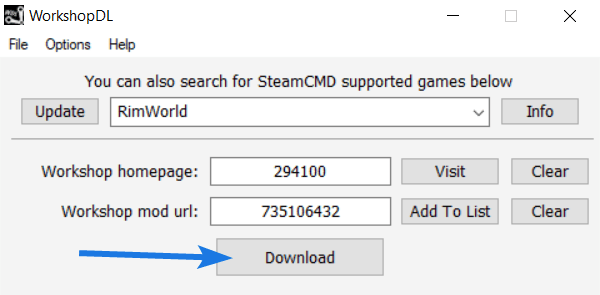 Note:- Once the all files are downloaded, click on the Yes button to open the directory folder where they are saved.
2. Using Official SteamCMD
Currently, the above method is the easiest one which is fully working but if you are looking for an alternative then SteamCMD is a great option. One thing which I really like is that it always works because of here the official steam client is used. In a nutshell, this part also talks about downloading steam workshop mods without subscribing to steam or having an active account. Moreover, you can also get mod files for cracked games using the same steps.
And here are the steps to follow:-
1. First, download the SteamCMD from the given link.
2. Now right-click on the zip file and then select the Extract All… option.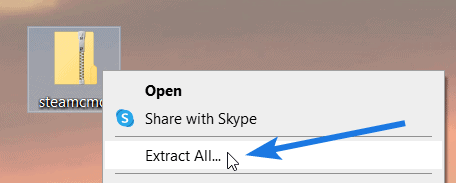 3. After that, right-click on the steamcmd application file and then select the Run as administrator option.

4. Now wait for a few minutes while the app is extracting all packages and once it's done, you will see a "Loading Steam API…OK" message.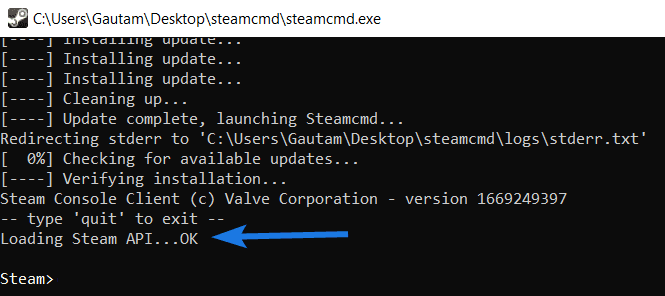 5. After that, get the AppID and ModID of your favorite game. Like, here we are downloading mods for RimWorld but you can also go for other games like Skyrim and Cities Skyline.
Steam AppID:

Steam ModID:

6. Once you have both the ID, enter the "login anonymous" command in the steam client.

7. After that the client will start connecting to steam, now type the "workshop_download_item <AppID> <ModID>" command and then hit Enter.

8. At last, you will see a Success message when the mod file is downloaded and also will be saved to the given location.

Install Mods from Steam Workshop
Now if you are done with the downloading part, now let's see how to install mods manually. Because this is where most of the users are stuck even after getting the file, so here is a quick guide for you. And the best part of this method is that you don't have to subscribe to Steam because it works with both official and non-official games. Furthermore, different games have different mod files and you have to put them in the right location.
Although activating a mod on steam is very easy, just you have to Settings > Select Options and then select the Mods tab. But for the offline version of games, you have to perform some other steps to activate them.
And here are the steps to follow:-
1. First, navigate to the local directory of the game like for Prison Architect location is "User > AppData > Local > Introversion > Prison Architect".

2. Now after downloading the mod file, you have to extract it and then paste them into the mods folder.
Note:- If you don't get the zip file, then may get the files in other formats like .gma , .mod and others too. In that case, you have to paste them into the Assets folder.
That's it for now…
Conclusion
So, that's all about how you can get the mods from steam workshop without having the game installed on your machine. This means you can individually download the files from any device and can activate them for non-steam games as well.
Moreover, we have tried to cover everything. Also, we have gone through different sources like Reddit for finding the best working way.
Stay tuned for the latest posts…
Feel free to share your thoughts via comment and also tell us about the post on How to Download Steam Workshop Mods 2023 [ 2 Free Ways ].
If you liked this post, don't forget to share it…