Want to download Windows 11 ARM ISO File?
If yes then you are in the right place.
It has been almost more than a month when Microsoft released its latest Windows OS for its users.
But I have seen many users who are still struggling to get the official download links for Windows 11 ARM64 ISO Image file for their M1 Mac & other devices.
Although, in the recent posts I have already shared the Insider Preview Update links for 64-bit architecture systems.
And now I am covering this post for arm64 build ( x86 & x64 ).
One thing, which I would like to mention here is that this ISO Image build is much better than the leaked ISO version of Win 11.
So let's see how it helps…
Check out the Top 10 Space Movies On Amazon Prime!
Windows 11 ARM64 Compatible Devices
But before directly moving to download links, I would suggest you to check if your device is compatible with Windows 11 or not.
Also according to me, Microsoft has done a great job in releasing this Win 11 as it supports a wider range of ARM devices like tablets, Convertible devices, Mobile phones, Chromebooks, and Macbooks.
Apart from this, you can check out the list of all AMD-supported CPUs and Intel Processors which are compatible with this new Windows OS. Moreover, not all devices support this new operating system and that's why we have listed some Windows 11 ARM supporting devices below.
Here are some ARM64 supported chips and devices:-
Microsoft Sufrace Pro X ( SQ1 and SQ2 )
Snapdragon 8cx: Lenovo Ideapad 5G, Samsung Galaxy Book S, Lenovo Flex 5G, HP Elite Folio and Acer Spin 7
Snapdragron 8c or 7c: Positivo Wise N1212S, Acer Chromebook Spin 513 and Lenovo Ideapad 4G LTE
Snapdragon 850: Microsoft Hololens2, Samsung Galaxy Book2 and Huawei Matebook E
Snapdragon 45 and 855 chip devices
Raspberry Pi 4
I know that there are so many other devices and chips that support Windows 11. But here we have only mentioned some of the most common.
Now let's move to the download links.
Windows 11 ARM Download ISO Links

But before downloading the ISO image files, I would suggest you to first check your Win 11 device compatibility using the PC Health Check App. Apart from this, if you are already using the Window 10 on your ARM device then you can also upgrade via beta channel ( Insider Preview Update ).
Moreover, if you want to do a clean Windows 11 install then you can also use the given ISO files as an offline installer. And according to me, this is the best option to upgrade the Operating system of your system.
Here are the Windows 11 ARM ISO Download Links:-
Latest Update:- Try the new Tiny11 ISO Download.
All the links mentioned above are working and thoroughly checked by me. But if you still want an official source like Microsoft to download them, then you can easily follow the below guide.
How to Download Windows 11 ARM64 ISO File using UUP Dump
Although, in one of my previous posts I have already shared a detailed guide on How to download official ISO Image files directly from Microsoft servers. Basically in the guide, I have used a website called UUP Dump.
UUP Dump is basically a platform for developers from where they can easily download any Windows ISO file and updates via Dev Channel & beta Channel. From this website, you can easily get UUP files for any Windows updates, and using these UUP files you can easily create and download the ISO file directly from the Microsoft servers.
However, I have already shared the link of the detailed guide in the above paragraph. But here is a quick guide which you can follow.
So, let's get started…
1. First, Go to the official UUP Dump website using the given link. After that, search for "Windows 11" in the search bar and then press Enter.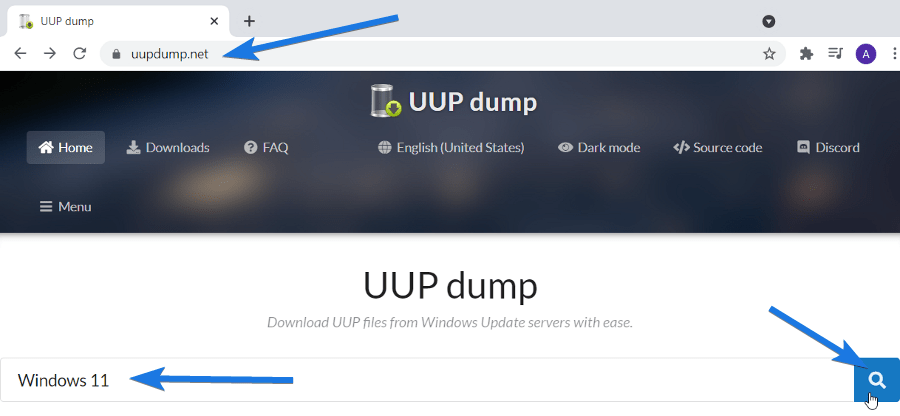 2. Now search for the "Windows 11 Insider Preview Build" under the arm64 architecture section and then click on that.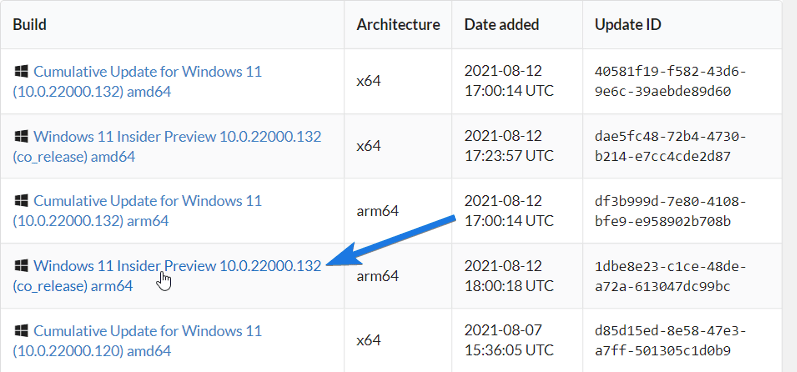 Note:- Don't get confused between ARM64 and AMD64 because both support different processors and with not be compatible with the other one.
3. After that, choose the ISO language according to your preference and then click on Next.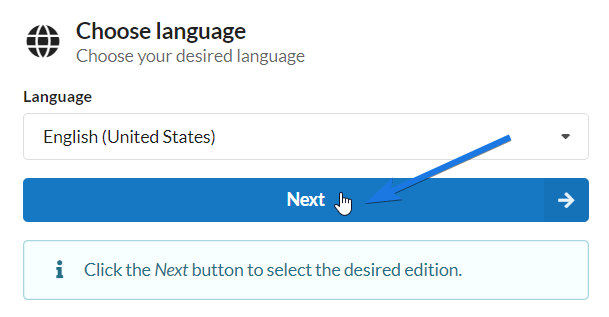 4. Now choose the Windows Edition like Home or Pro version and then click on Next.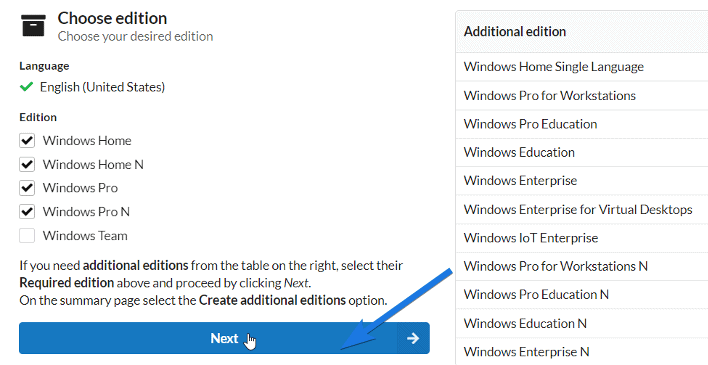 5. After that, select the download option as "Download and Convert to ISO" & other options like include updates and then click on the "Create download package" button.
6. At last, Extract the downloaded package file and then run the "uup_download_windows.cmd" file by double-clicking on it.
And then, it will start downloading the essential files that are required for Win 11 ARM ISO file. Once all the files are downloaded, a Blue Screen will appear & it will start creating an ISO image as a single package.

And Done! You are ready with the file for installation.
Bonus Tip:- If you are thinking to install Windows 11 ARM on Apple M1 Macbook, then you can easily use this ISO image file on Parallels.
That's it for now…
Conclusion
So that's how you can easily download the arm64 ISO files on your computer PC or laptop. Also, I have tried to cover each and everything in this post including the direct download links and also about creating a new ISO file.
And according to me, this ARM architecture will definitely help Android users as well as Mac users, especially for new machines.
Stay tuned for the next post…
Feel free to share your thoughts via comments and also tell us if you have a better source on Windows 11 ARM Download ISO Links: Official ARM64 Build.
If you liked this post, don't forget to share.