Want to download Windows 11 Beta ISO File?
If yes then you are in the right place.
Microsoft rolled out the stable version of this Windows OS just a week ago but the beta version of Windows 11 was released in June 2021.
But I have seen many users are still looking for some official source for downloading the ISO image file.
Although, Microsoft has already provided lots of ways but they are a little bit complicated and that's why users are still unable to find them.
And if you just need to try it out then you should download Windows 11 beta version or its ISO file. It's liked a trial and you don't have to pay for it.
So, let's get started and see how to get this…
What is Beta Version of Windows?

Beta versions are usually rolled out before releasing the stable version. The Best version is released for fixing some bugs and issues before the stable version. The same is the case with this Windows 11. A beta-version was provided to the users in the Windows insider program. If you are not among those users and still want to experience this Windows OS then don't worry we are here for you.
You should have the minimum specs required for Windows 11 on your PC. With this version, you will see the changes in UI, new features added in this operating system, there can be some restrictions because it is not the stable version.
And if you want to download this beta version then follow the below-mentioned steps.
Windows 11 Beta ISO Download Links

Your computer should have a 64-bit processor for installing this file. If you are a member of the Windows insider program then you will get the update of the Windows 11 beta version (you should have the licensed Windows 10 version). Microsoft has officially provided the ISO image file of the newer operating system.
One more thing Windows 11 is launched with the versions like Home & Pro. There will not be any 32-bit version of the newer OS and only 64-bit. Microsoft has released the Windows 11 Preview build officially and here are the links for the same.
Also, we will soon be updating the direct download links from google drive, Mega.nz, or other trustable sources.
Now let's move to the next part…
How to Download Windows 11 Beta ISO from Microsoft?
Although, downloading Windows 11 beta version is not a hard task. But I have seen many users who really want to experience this operating system but are unable to do it. And if you are also one of them then you just have to follow some simple steps given below.
And we will also tell you about the steps for installing this ISO Image file later in this post. So, let's get started with the given below steps:-
1. First, make sure you are a member of the Windows 11 insider program and then open this given link.
2. It will ask you the edition, choose the beta edition you want to download.
3. Choose the language according to yourself and click on the confirm button.
4. Click on the download button and wait for the download to complete.
Now for installing this file you will need to create Windows 11 bootable USB flash drive or DVD. The space on the drive should be greater than 8GB. Once you have made a Flash drive, plug it into your computer, and the inattention process will start just by following on-screen instructions. Wait for it to be completed.
How to Install Windows 11 Beta Version on your PC?
This method is for the users enrolled in the Windows insider program. Make sure you have downloaded the ISO file and your system meets the minimum requirements. The Beta version is kind of very stable now. Make sure you have a backup of your data (you may lose the data)
Follow the below steps carefully for installation:-
1. Open Settings on your PC.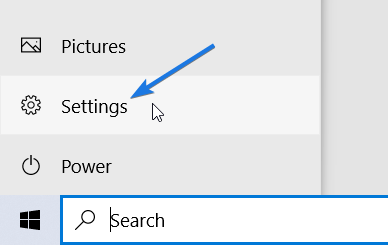 2. Click on the "Update & Security" option.

3. Now go to Windows Insider Program and then click on the "Get Started" button.
4. Now, it will ask you to Choose or Link an account. Enter details of your Microsoft account.

5. Now, you will see three options on a blue window, Choose the Beta Channel (Recommended)option and click on Confirm button.
6. Again Click on Confirm button and then click on the 'Restart Now' button.
8. Now, Go to Start menu & search for "Windows Update" and press Enter.

9. After that, click on Check for updates & then it will start checking.
9. You will see the Windows 11 Beta with Build 22000.100, Click on the Restart Now button, and your PC will install the Windows 11 beta version.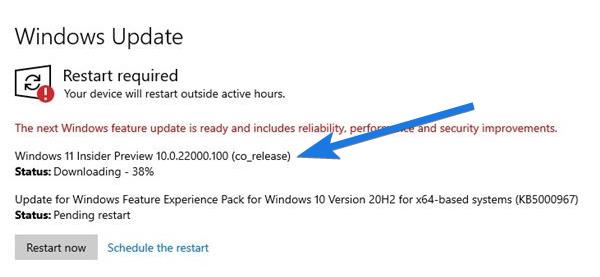 The process will take quite some time and your computer will restart many times in between the process. If you are using a laptop, make sure it's plugged in ( Your PC should not shut down in between ).
Minimum System Requirements for Windows 11
However, we have already mentioned these requirements parts but if you are facing any issue while installing this Beta ISO then I would suggest you check these minimum system requirements and then go further with the ISO Image file. Also, after seeing lots of users facing different issues, I have created one post on how to bypass Windows 11 requirements so that they fix all these issues easily on their PC.
After that, you can check them carefully.
Processor: 1 Gigahertz ( GHz ) or faster. Supports 64-bit architecture & System on chip ( SoC )
RAM: 4 GB ( Minimum Required )
Storage: Free Space of 64 GB or more.
System Firmware: Supports UEFI and Secure Boot capable.
TPM: Trusted Platform Module 2.0 ( TPM 2.0 )
Graphics Card: DirectX 12 compatible with WDDM 2.0 driver.
Display: 720p HD resolution display and 8 bits per color channel
Internet: Active internet connection for using Microsoft account and other new features
Original Source: Microsoft
Some FAQs
Is there an ISO for Windows 11?
Yes, there is an ISO file for Windows 11 which works with 64-bit processors and devices. And the best part is that ARM64 Build is also available for this OS.
Can I download Windows 11 for free full version?
Although, Windows 11 is not free but if you are currently using a genuine operating system then you can easily download and get Windows 11 update for free.
Where can I get Windows 11 leaked ISO?
You can easily get the leaked ISO online from different sites but I would suggest you to buy Windows 11 officially to get a better experience.
Can you download Windows 11 beta?
It's pretty easy to download Windows 11 ISO files from Microsoft using the windows insider program. Doesn't matter whether it is a beta version or stable you can easily get it from there.
That's it for now…
Conclusion
So, that's how you can easily download these ISO Image files on your PC and can use them for installing or update your PC to Windows 11. Moreover, you can also go for the dev build channel, if you are facing an issue with the beta channel build.
Apart from this, if you are searching for the RTM build then you can check out the given link. It is available in all versions like Pro, Home, Basic, and Premium.
Stay tuned for the next post…
Feel free to share your thoughts via comments and also tell us if you liked this post on Windows 11 Beta ISO Download [ Official Microsoft File ].
If you liked this post, don't forget to share.