Want to download & Install TikTok on Windows 11?
If yes then you are in the right place.
If you have been familiar with internet trends, you might already be familiar with TikTok.
It is one of the most popular video-focused social media platforms with an active monthly user of over 1 billion ( SproutSocial ).
Basically, It is an app that allows you to create and share short videos, either your own or ones you find interesting.
And as much as we know that Tik-Tok is available on Android and iOS devices but what if you want to use it on Windows 11?
Is there any way to install or download TikTok on your PC / Laptop? Yes, there is.
In this post, I will show you the easiest way to get TikTok app on your Windows PC using an Android emulator or directly from Microsoft Store.
So without any further delay, let's get started…
What is TikTok?

TikTok (formerly called Douyin) is a short-form video streaming app where users can watch or create music videos of 15 to 30 seconds, often lip-syncing or acting out skits. While creating, you can choose music tracks to go with their videos and can add filters, effects, and stickers to make their video more interactive. They can also use editing tools to splice together video clips.
Looking back at the history of Tik-Tok, it was initially launched in 2017 by ByteDance. Following its popularity worldwide, the Chinese version of TikTok merged with Douyin and was renamed again as TikTok.
And in just a few years since its release, the app has become one of the most downloaded apps worldwide and is used by millions of people.
Moreover, TikTok allows users to create and view short videos, whether dance, free-style, or performance. Users are encouraged to express themselves easily with short videos that they can share with the world. In addition, it also has a very wide range of content available for viewers according to their interests. These videos may be comedic, dramatic, dance or performance-based, or anything else the user can imagine.
How to Download and Install TikTok on Windows 11 PC / Laptop
| | |
| --- | --- |
| Developer | ByteDance |
| Size | 100 MB |
| Version | 23.7.2 |
| Updated | 23 March 2022 |
| Official Link | Tiktok for Windows 11 |
| Downloads | 100,000,000+ |
| Requirements | Windows 7, 8,10 or 11 |
Now if you want to download TikTok app on your desktop or PC then you can easily use the above-mentioned link. Once the file is downloaded, you can easily install it if you have already installed the Windows Subsystem for Android on your machine.
But if this doesn't work then you have to follow the below-mentioned ways which will allow you to run android apps on Windows 11 using Emulator and the official Microsoft Store. And it's a straightforward procedure that will take a few minutes of yours.
So, let's get started…
How to Install Tik-Tok on Windows 11 using Android Emulator
Now to install Tiktok on a PC or Laptop, you need to have an Android Emulator installed on your Windows 11 machine. We recommend using Bluestacks as it is one of the most reliable emulators in the market. And the best part is that it is available for both macOS and Windows systems.
And If you have decided to go for BlueStacks, then here's what you all need to do:-
1. Download BlueStacks from its official website and install it on your PC using the instructions provided. Depending on your computer speed, it may take a few minutes to install.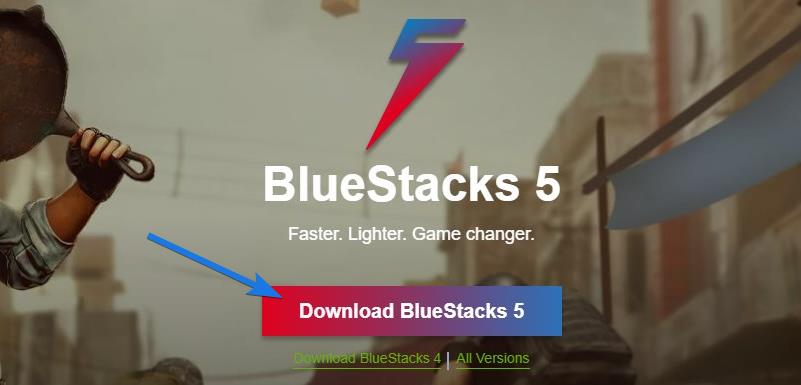 2. Once the installation has finished, open Bluestacks and Sign in with your Google account (if you already have one). If you don't have an account, then create one.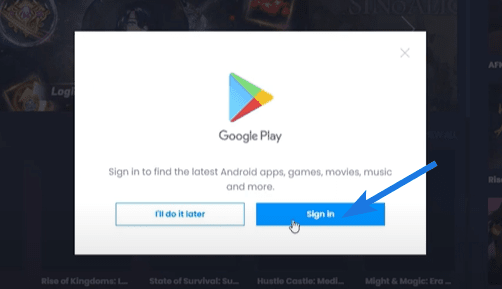 3. Open BlueStacks, select the Google Play Store app from the list of available apps.
4. Now search for TikTok in the search bar, click the Install button & wait for the installation process to complete.

5. As soon as the installation finishes, click on the Open button and after that Tiktok application will automatically start.
Look, it was that simple.
How to Get TikTok on Windows 11 from Microsoft Store
The Microsoft Store has become a one-stop shop for Windows users to download and install all sorts of apps. However, the store is not limited to just desktop apps, as it also features Android apps that work on any machine that has windows 11.
Everyone knows that Microsoft has offered an Android subsystem with the launch of Windows 11, allowing users to download and run Android apps directly from the store. This means you can easily install and use them on your system without needing any additional apps or emulators.
Follow the steps to install the Tiktok app using Microsoft Store:-
1. First, open the Microsoft Store app on your PC. And to do this, you can also go to the Start menu > All Apps > Microsoft Store.
2. Now, search for "TikTok" in the search bar at the top right corner of the screen and then press Enter.
3. After that "TikTok" application page will open up and then click on the Install button.
4. Now TikTok will start downloading & installing and once it's done, click on the Open button.

4. At last, you will see the Tiktok application running successfully.
Now let's see how to use it…
How to Use TikTok App on your Windows 11 PC
However, most of the users are already familiar with the TikTok web version but since the interface of this new Windows OS is different, some users might face problems. In that case, I have written this quick guide which explains how to use it with different features & functionalities.
And here are the steps to follow:-
1. Once the installation process is completed, TikTok will open up in a new window.
2. After that Sign in by clicking on the "Log in" icon at the bottom of the screen and then use one of these options ( Facebook, Gmail, Twitter, Instagram, or Apple ID ).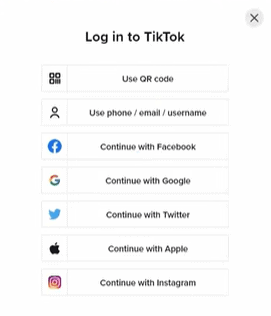 3. Once you are logged in, you can swipe through the various videos, just like you would if you were using TikTok on your phone or tablet.
4. Now that you've started TikTok on Windows PC, feel free to make, edit and upload your videos. You can record yourself dancing or lip-syncing to a song or upload a video from your pc gallery and add filters, effects, and other customizations.
That's it for now…
Conclusion
So, that's all about installing TikTok on a Windows 11 Laptop or PC. However, it wasn't difficult but it also doesn't make much sense unless you want to consume content on a bigger screen. Also, you can go with the web version, and there wouldn't be such a huge difference.
While we're not sure whether the official TikTok app will be released for Windows 11, you can always use the desktop web version on your PC.
Stay tuned for the latest posts…
Feel free to share your thoughts via comments and also tell us about this post on How to Download & Install TikTok on Windows 11 PC or Laptop.
If you liked this post, don't forget to share…