Want to know how to boot from USB in Virtualbox?
If yes then keep reading this post.
In the previous post, I have already talked about how to install win 7 on Virtualbox & also about installing ChromeOS on a Virtual machine.
And now I am here writing this essential part of these two posts.
Where you will learn installing & booting OS from USB in Virtualbox.
So that you can easily install any operating system like macOS, Windows, Linux or Ubuntu by directly booting from USB.
I know you can easily boot from ISO file also but converting USB to iso file would be much harder.
That's why this trick has helped me a lot when I was installing macOS on a virtual machine using a bootable USB.
And will definitely help you also.
Let's see How.
Boot From USB in VirtualBox Windows 10
But before we begin.
Please make sure that you have installed Virtualbox & extension pack properly. And UEFI mode is enabled.
Virtual Box: Download Link
VM Extension Pack: Download Link
And the most imp. thing a bootable USB with OS of your choices like macOS or windows.
In this tutorial, I will be using a tool to Boot an OS from a USB Drive in Virtualbox called Virtual Machine USB Boot. Download Link…
So Let's get started.
1. Open Virtualbox
First Open the Virtualbox by right-clicking on it & selecting Run as Administrator.

And I hope you have already created a virtual machine for booting. And if you don't you can follow this guide to create a virtual machine on Virtualbox.
2. Run Virtual Machine USB Boot tool
Download & install this boot tool from the given link. And Open it by right-clicking on it & selecting Run as Administrator.
Now insert your bootable USB drive from which you want to boot an Operating system in a virtual box. And Click on Add.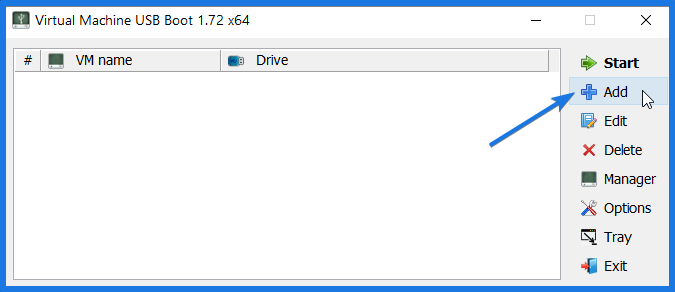 Now select the VM name according to your choice. As I am booting & installing windows 7 from USB. So I select "Windows 7".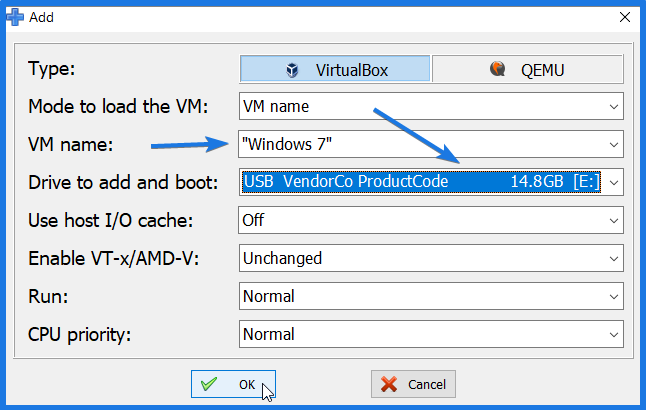 And then select your inserted USB from Drive to add and boot the drop-down menu. Now it will show a warning of physical disk boot priority. Just click OK.
Now Select the VM name and Drive by clicking on it. And Click on Start.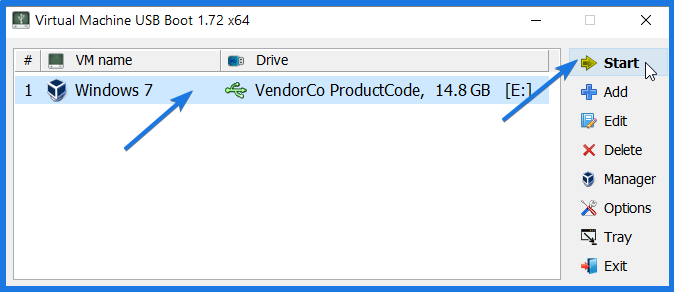 And Done! It will automatically start booting the virtual machine using USB.
Some FAQs
How do I boot from USB in VirtualBox?
It's very easy to boot from USB in Virtualbox, just follow the given steps.
1. Open Virtualbox
2. Run Virtual Machine USB Boot Tool
3. Click on Add button, then select the VM name & click OK.
4. Now select the USB Drive, and click on Start to boot.
Can you install an OS from USB in VirtualBox?
Yes, you can easily install an operating system from a USB flash drive in Virtualbox, just follow the steps given in this article.
Can you install virtual machine on USB?
If you want to install a virtual machine on a USB drive then you have to use the Virtualbox portable version and set up it accordingly.
What are the disadvantages of Oracle VirtualBox?
One biggest disadvantage of Oracle Virtualbox or any other virtualization application is that it is less efficient because they don't use the PC resources directly.
That's it for now…
Conclusion
So that's how you can easily install and boot any operating system directly from USB in Virtualbox without any problem. And you can also do this by using a Plop boot manager in QEMU & VMware.
Stay tuned for the next post on How to install windows 10 from USB in Virtualbox.
Feel free to share your thoughts and also tell us if you know any better way to Boot from USB in VirtualBox in Windows 10/7.
If you liked this post, Don't forget to share this unique trick with your tech buddies.