Searching for Windows 11 Gaming Features?
If yes then you are in the right place.
Microsoft officially released its latest Windows OS with lots of new improvements.
And if you are a gamer, then these features will make the most out of the hardware specifications of your PC.
Apart from this, I have seen most of the users are searching for "Will Windows 11 be better for gaming performance".
And you won't believe that, Microsoft now has a completely new user interface & has also improved the PC gaming experience to great extent.
This time they have tried to provide a complete Xbox Gaming experience in Windows 11 with lots of new features covered in this post.
So, let's get started…
5 New Windows 11 Gaming Features
As the love for Windows gaming is increasing day by day, the companies are focusing more on creating powerful hardware for better gaming experience. And that's why this time Microsoft has also added lots of new features to there latest operating system. Apart from this, I have also shared a post on "Should I Upgrade to Windows 11 for Gaming?" and my answer was…
Yes, you should upgrade to Windows 11 for gaming because it has lots of new features like Auto HDR, DirectStorage, Xbox Integration and Android support which will be better for gaming experience. And it doesn't matter if you are using it on a Laptop or Windows PC.
And now, we will tell you in detail more about these features further in this article. Windows 11 is completely worth the upgrade for normal usage as well as good for gaming purposes too. Android app support is also a big change as you don't need to use any third-party software for using android applications and especially the games.
So, let's move further…
1. Auto HDR

This feature is basically for providing the best video quality. It has been taken from the Xbox tech gaming. I will tell you in detail why this feature is useful. As everyone knows that our eyes work according to the presence of light in the environment. When an image is exposed to different light intensities, the image is changed on the screen. Auto HDR allows Windows to change the quality of the image accordingly. You will not face any problem in seeing images in bright light too.
It is necessary that you should use an HDR monitor. This feature is newly added on the Operating system platform and Windows 11 will give you the best experience among all of the operating systems out there. It will just make an old game like a new one.
2. DirectStorage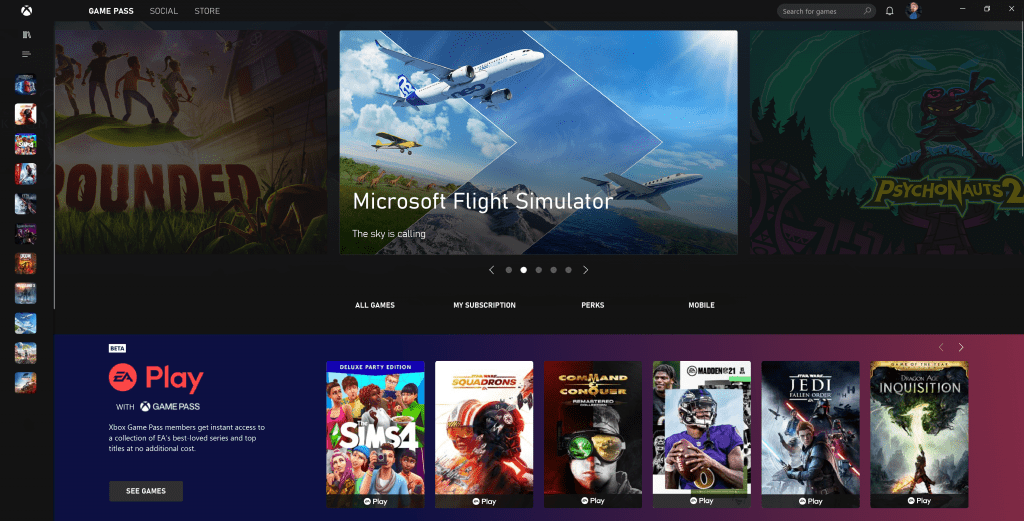 This is one of the major upgrades and performance gains. Windows 11 will now have a DirectStorage support. Without it, games would process by going through the CPU to load anything. But, with NVMe SSDs, this process is now easy. DirectStorage is coming exclusively to Windows 11 and it means a faster loading time for SSDs. Now, games will directly access the SSD storage and can load anything faster than before.
There is an API rolled out by Microsoft for DirectX 12, GPU decompression (faster loading), and storage stack optimization. Game developers just need to implement this API for using this feature. This gaming feature was not older versions of Windows PC.
And this is the major reason why Windows 11 is faster than Windows 10 in terms of speed, performance and gaming.
3. Game Pass and Xbox Cloud Gaming
You will be getting an Xbox Game Pass in Windows 11. You will be able to access all of the Xbox games directly on your computer now. You will need a subscription for it. It also has Extensive Hardware Support, You can use different controllers for gaming on your PC or laptop. Windows 11 will support keyboard, mouse, speaker, Xbox controller, headsets, etc. You can also connect external GPUs which means you will have better integration capabilities and also with deeper Xbox integration.
You will be able to stream games on the Xbox Cloud with this game pass. You don't need to get expensive hardware for playing big games, just use the gaming cloud. Now, you don't need to spend your money on new games. So, what are you waiting for, get the Game Pass as soon as possible?
4. Game Mode and Xbox App
Microsoft's Windows 11 now has a particular Game Mode for gamers. It will be easier for users to change the game settings accordingly and you can also manage your In-game notifications too.
Xbox One is also updated with the Xbox app. You can now see new games at the top and can see your game achievements, game clips, and every other detail too. You can also get EA Games for free now if you have the game pass. Some functions have been made easier in the update. Microsoft has tried to provide you with the best gaming experience. They have put the main focus on the gaming features in Windows 11.
5. Android App Support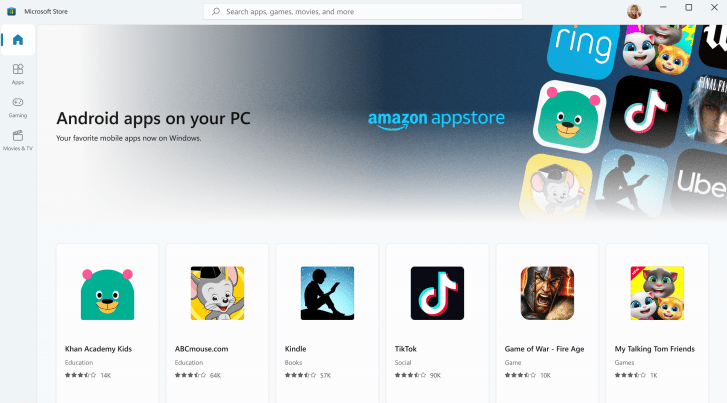 If you have ever tried to use android apps on your Windows PC, then you should have used the third-party software called BlueStacks. Now, Windows 11 has android app support and you can play android games without Bluestacks. It will support android apps from the Amazon app store or maybe from another store too. Users used to play android games on emulators before. It used to be a very bad experience but now you will not see any Low FPS Issues and app crashes.
Android app support is an interesting step by Microsoft because many applications that are only on android (they are quite very too) can now be used on Windows OS too. You can run multiple games on your PC if you have the required specs.
And now if we compare Windows 11 vs Windows 10, we can say that it is more focused on the gaming industry and that's why they have added impressive gaming features and capabilities to their operating system.
Now let's move to the next part…
How to Optimize Windows 11 for Gaming
There are some things you can do to get a better gaming experience on Windows 11. You should have a large SSD on your computer. So DirectStorage support can do its work. More storage and bigger RAM mean the best experience. You can also increase the size of the C drive for using gaming features to their best. Try getting a high-speed internet connection.
Optimize your computer from time to time. Keep checking for updates, your computer should be up to date. A nice graphic card will be very useful too. Delete the games that you no longer play.
You can also check out this detailed guide on how to optimize PC for gaming in Windows 11 for better performance.
That's it for now…
Conclusion
So, that all about the new gaming improvements and features that are added to the latest Windows 11 operating system. Also, at the current time you may not find all these capabilities working because of the incompatibility of the hardware component.
But when they are ready, they will be available on your PC or Laptop.
Stay tuned for the next post…
Feel free to share your thoughts via comments and also tell us if you liked all these Windows 11 Gaming Features [ Will it be Better for Gaming ].
If you liked this post, don't forget to share.