Want to know about Is Windows 11 worth It?
If yes then you are in the right place.
As Windows 11 is launched and you don't know whether to install it or not.
Although, everyone is talking about its new attractive features especially the gamer out there because there are some major add-ons in gaming features of Windows 11.
It is also well equipped with a new User Interface, features that will make your computer process faster. And It will also use your CPU in the most efficient manner.
But there are so many users who are still thinking "should I switch to it?" or "is it worth upgrading to Windows 11?".
And if you are also one of them then this post is definitely for you.
So, let's get started…
Is Windows 11 Worth it to Upgrade?
Here, I will be sharing 4 Important features of Windows 11 which help you to find out if it is a worthy upgrade for you or not. Moreover, we will be talking about each feature in detail and then at the end, we will discuss it accordingly.
But before that, you can also check out How much is Windows 11?
So, let's dive in further…
Multitasking Features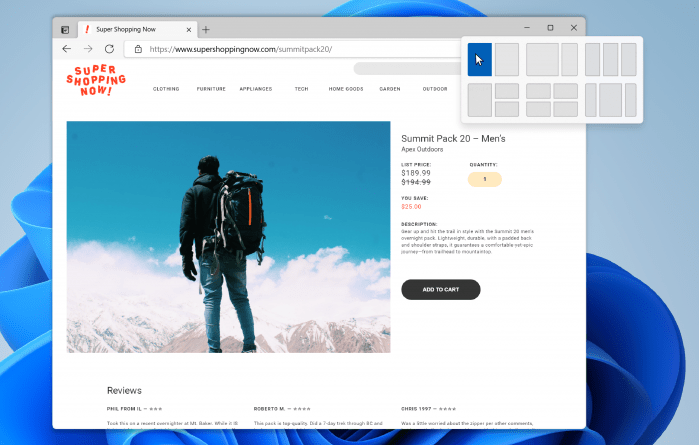 Snap layout feature is too useful for multitaskers, developers, and content creators. And for this snap layout feature, Microsoft has also added the Snap groups feature to this operating system. Snap group is basically grouping different snap layouts for improving productivity. Windows 11 has 6 snap layouts options and you can choose any of them accordingly.
Coders will love this feature too. Now, you can run different stuff on different layouts at the same time. This feature can also be a good reason for upgrading to Windows 11.
Android Apps Support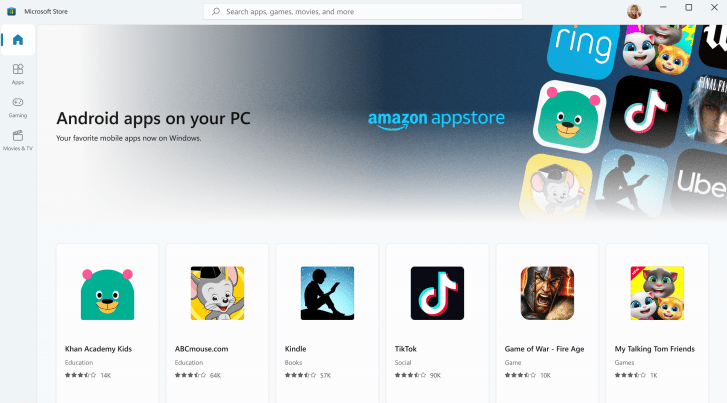 One of the major changes is, Windows 11 supports android applications. Yes, you heard it correctly you can now use the same apps you are using on your android device. You can also play android games as well. This is a big change as there is not any other operating system in the market that supports android apps.
And the best part is that now you can easily run android apps on your PC without using any Android Emulator.
Gaming Performance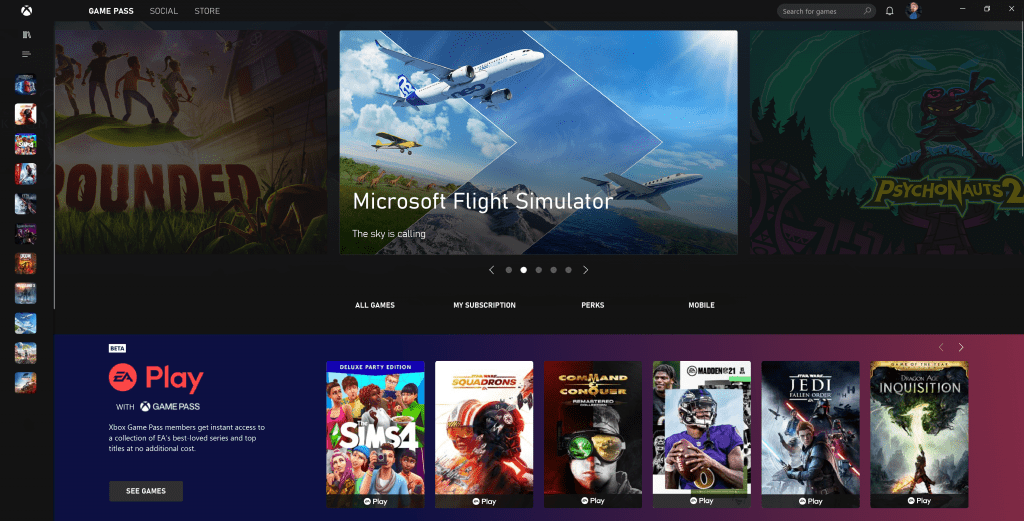 Microsoft has focused very much on improving the gaming performance of Windows 11. And to improve this, they have added lots of new features which everyone is talking about and most of the users are surprised too. You will be getting Auto-HDR, DirectX 12 Ultimate, DirectStorage, Xbox Controller support, so that you can get Xbox like gaming experience on your Windows PC. There will be no more buffering and low refresh rate issues in the game.
And if you are a gamer, then you should definitely give it a try to this new operating system and it will be worth it.
Microsoft Store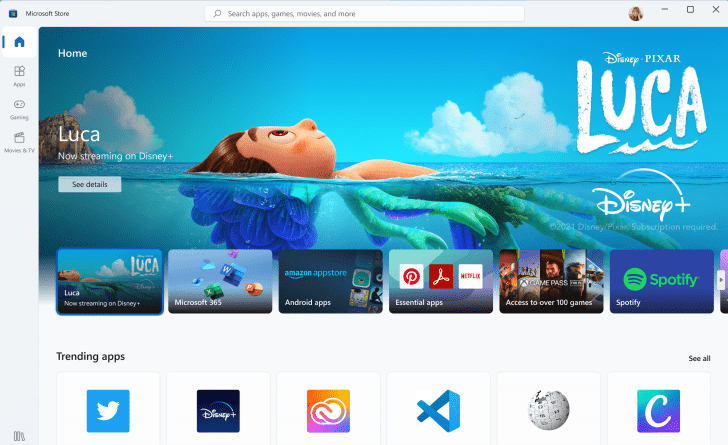 Microsoft store is completely changed with Windows 11 update and you will be seeing better and more useful applications in the store. If you are using the original windows 11 then you may not need to pay for downloading apps from the Microsoft store. Amazon app store is also introduced through which we will be getting the android apps on our PC.
Now taking all these features into consideration, here is our answer.
Is Windows 11 Worth the Upgrade?
Yes, Windows 11 is worth upgrading. If you are a gamer, developer, or content creator, then you should definitely upgrade to it. Because all these features are going to help you a lot and are worthy in improving productivity.
And if you don't believe that, then check out Is Windows 11 faster than Windows 10? Where I have written a detailed comparison with benchmarks and find out how well it is performing.
Now let's move to the next part…
Windows 11 Pros and Cons
Everything in this universe has its pros and cons, so Windows 11 also has. Let's talk about them. Although, in my recent posts I have already talked about them, where I compared Windows 11 vs Windows 10 and also shared some major differences and upgrades which we will be getting.
First, we will be talking about the Pros and then about the Cons.
User Interface and Visual Effects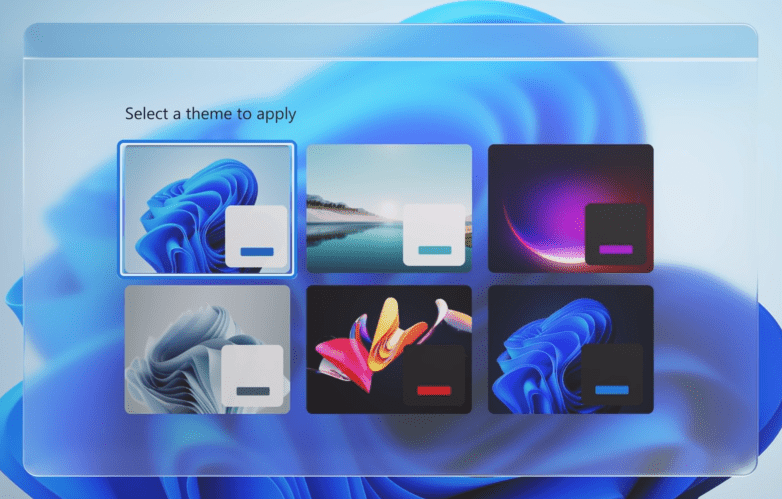 The User Interface of Windows 11 is completely new and very different from Windows 10. The taskbar is changed, you will see the start button and all other things on the taskbar in the center rather than any corner. Some icons are also changed. You can not move the taskbar elements to any side, they are fixed in the center. Many users are liking this change and some are saying that it looks like a macOS home screen.
Multi-Desktop Support
This feature is only for the multitaskers out there, this will make their life easy though. Now, you can easily organize Windows and assign them different shapes at your convenience. Snap layouts are also for them. Now, you can just go to the multitasking mode whenever you need and the settings will be saved the first time. You can work on the second screen without configuring anything.
Improved Tablet Mode
New tablet mode has been added to Windows 11. This mode was also in windows 10 but it was not up to the mark. Now, you will experience iPad-like stuff on your touch screen laptops. Touch screen gestures and voice typing have been added for a smooth and enjoyable experience. If you have a touch screen laptop and usually use it as a tablet then this improved tablet mode can become worth upgrading to Windows 11.
Cortana & Timeline Removed
Cortana has been removed in Windows 11. Some users are sad because of this as they used to enjoy Cortana. Timeline and Cortana will not be there in the Taskbar or Start menu. These apps will not come as pre-installed but you can download these easily. Users are disappointed with these removals.
Other Removed Apps
There are some more removals of applications in this new operating system. Many useful applications are removed from windows 11 such as Paint 3D, OneNote, 3D viewer. Skype is also removed but you will be getting Microsoft Teams. Microsoft Edge will be there in place of Internet explorer. You can download these applications from the app store easily.
I know because of these removals many users are disappointed because I also used to use the Paint 3D app which was an advanced version of the old paint for me.
Now it's your call whether to take it or not. But if you are still confused then check out our detailed post on Should I upgrade to Windows 11? where I have also some Good or Bad things about this OS.
Now let's move to the next part…
Why Windows 11 is Not Worthy for Everyone?
As everything has pros and cons, in the same way, everything is not worthy for everyone. There is not any fast rule for Windows 11 worthful only for some users. If you are just a normal user and don't play any games or do any work like editing, multitasking, programming then I think you don't need to upgrade it but since you are getting a free Windows 11 upgrade then you can give it a try.
But if you want to get rid of all these bugs and issues which every user will be experiencing in starting then you can avoid it. Because Microsoft has officially stated that the Windows 10 will be gettings all featured updates till 2025 at least. And if you are a normal user then just don't upgrade and save your time from all this upgrade process.
That's it for now…
Conclusion
So, that's all about the worth of the windows 11 update and how beneficial it will going to average users as well as gamers. Also, as the trend of gaming is increasing, Microsoft is also trying to make their PC compatible and more powerful with all these games and application.
For me android support is a big thing, tell me yours via comments.
Stay tuned for the next post…
Feel free to share your thoughts and also tell us if you liked this post on Is Windows 11 Worth It? [ Installing or Upgrading Now ].
If you liked this post, don't forget to share…