Want to know Should I Upgrade to Windows 11?
If yes then you are in the right place.
Like 2-3 months ago, Microsoft has already released the beta version of this latest Windows OS.
And now on 5 Oct 2021, the official Windows 11 RTM ISO is going to be released for the public.
But I have seen many users who are still thinking "Should I get this Windows OS or not" or "Is it worth installing"?
YES! According to me, it is worth it.
And if you also want to experience it then check out our latest post on How to Get Windows 11 Early Access.
But if you are not sure then you can go through the 11 reasons why you should upgrade to this Windows OS.
So, let's get started…
Should I Upgrade to Windows 11? [ 11 Important Reasons ]
Although, in the previous post I have already talked about all the important Windows 11 features in detail. But most of the users are still finding it difficult whether to get this upgrade or not.
And that's why I have written a detailed post that is based on the experience of Insider Preview Update. ( And we are hoping that the official stable version would be much better than this. )
Moreover, I will be also discussing more about Windows 11 good or bad later in this post.
But before that, I have seen many users have lots of queries related to this operating system. And one query that is recently most searched is:-
Is It safe to Upgrade to Windows 11?
Yes, Windows 11 is now totally safe to upgrade using the official Microsoft source. Earlier the Beta version was released via Insider's program but now the stable version is available for all. Also, I would suggest you not to download any leaked or free version from an unknown source.
So, without further ado, let's get started.
1. Updated Windows OS
If you are getting anything better without any cost, then it is always recommended that you should go with the offer. Same as this case, Windows 10 users will be getting a free Windows 11 upgrade. And we are completely sure that the newer Windows will be coming with better security updates and most of the bugs will be fixed as well.
Moreover, you should also upgrade to get all the latest updates which can help you in improving your computer performance as well as security.
2. In-built Microsoft Teams App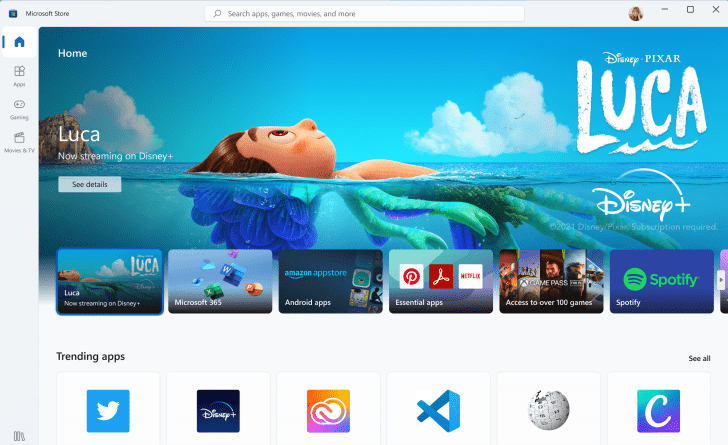 Online meetings, classes have been in high demand in the last one and half years. Many applications like Zoom and Meet Now are still used by the people as the pandemic is still going on. Microsoft Teams has been used by many offices and it has done quite well in this field.
And that's why Microsoft has integrated the Microsoft Teams app in Windows 11 so that users can use it for video-conferencing without using any third-party apps.
3. Android App Support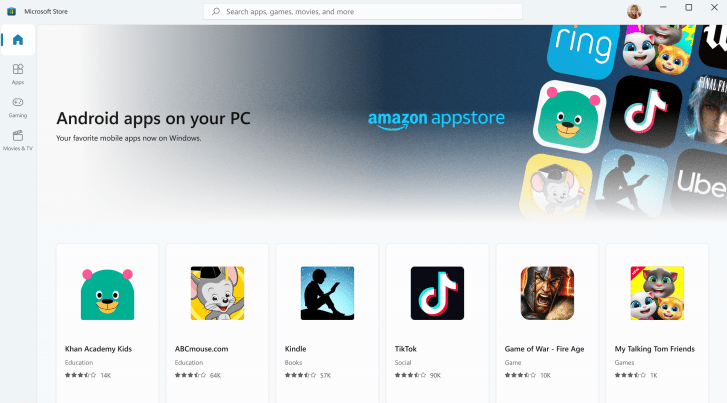 We are seeing a huge change in this new Windows OS as it's going to support the android apps. Yes, you heard it right, now you can use all of your android phone's applications directly on your computer. You will be able to sideload your own APKs and most of them would be provided by the Amazon App Store.
Although, most of the users were already running android apps on Windows by using the Android Emulator. But this time, you will be able to install and use them directly on your PC.
4. Multiple Desktop Compatibility
The level of customization has been increased in many sections on Windows 11. On the previous windows, the background used to be the same for multiple desktops. Now, you will be able to change the background of every desktop individually. Users love to do customization according to their interests.
And if you are a developer or content creator then you should definitely upgrade to Windows 11, so that you can take advantage of this multiple desktop compatibility.
5. Improved Windows Snap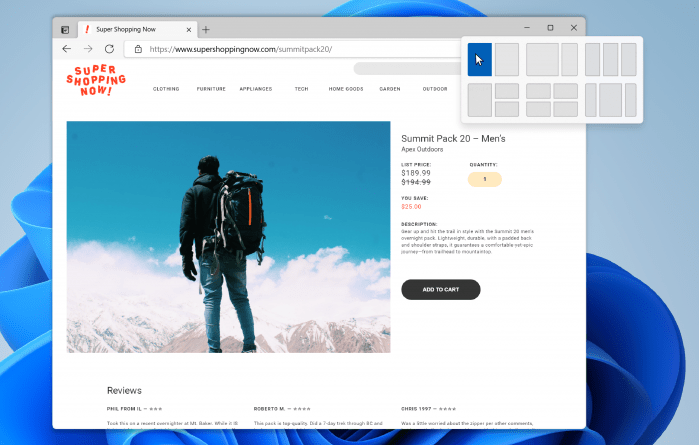 And to take the Multiple Desktop Compatibilty to the next level, Microsot has added a new Snap feature. Moreover, this feature was available in Windows 7 & 10 but now its functionalities has improved to the next level.
Snap Layouts
This feature usually helps in accessing different windows layouts easily. Windows 11 has come up with a new feature called Snap layouts. This will allow the users to access any number of windows layouts very easily and fastly.
Snap Groups
One more feature is also added known as Snap Groups. This feature will allow the users to save different layouts according to your preference. Using this feature you can easily split your screen and can do different tasks. Snap groups feature is surely gonna help editors as they like to work in split-screen modes. Basically, it remembers your Snap layouts.
6. Tablet Mode
Although, the older tablet has been removed from Windows 11. But a new similar mode is introduced which you will surely gonna like when you use your device as a tablet. Many nice gestures are also added for switching between windows, opening or closing any window. You will feel like you are using an iPad.
Microsoft has worked well for providing a nice and easy tablet mode feature. Some convertible laptops are there in the market which can be used as a tablet or as a laptop, this feature is mainly for those types of users.
7. Supports DirectStorage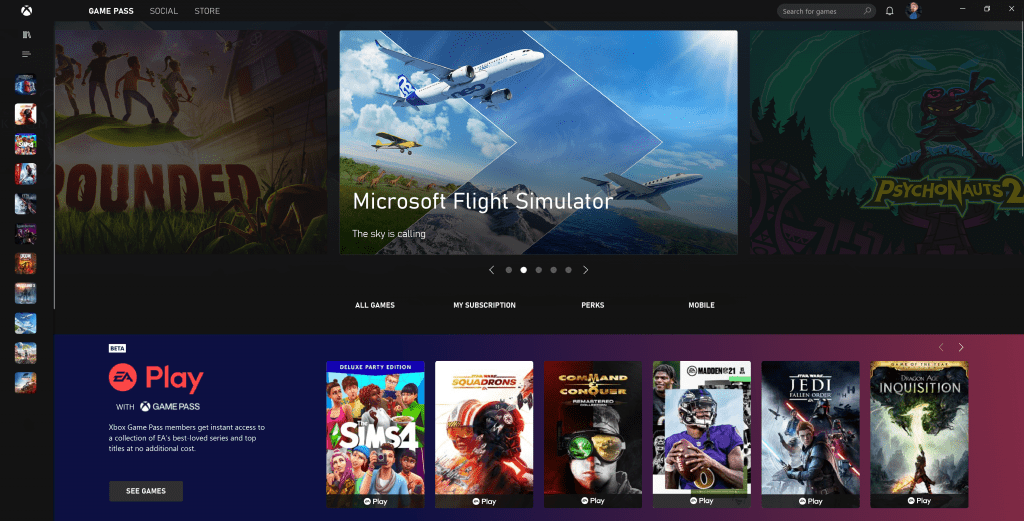 It will be supporting DirectStorage. This is the first time any Windows operating system is supporting DirectStorage feature. And you won't believe that this Windows 11 gaming feature is going to make your experience amazing as it utilizes all the hardware resources at its best.
And this is a necessary thing because most of the new games are now built according to the Xbox and PS5 console and these consoles are built on top of NVMe SSDs as a baseline.
8. Auto HDR Mode
This is good news for gamers out there. Microsoft has used Xbox's Auto HDR technology and this is applied to all the newer games. And this will result in better video quality and an amazing gaming experience. Moreover, if you are using an HDR monitor then you are gonna love this feature.
Your quality will be very much better without changing any settings. And if you are thinking "Should I Upgrade to Windows 11 for Gaming" then according to me, this is the best thing out there.
Not only this, check out the next feature.
9. Supports DirectX 12 Ultimate
In one of my recent posts, I have already covered Windows 10 vs Windows 11 in terms of gaming performance. And DirectX 12 Ultimate could be a one reason of this impressive performance. Basically, this feature is where all of the new and advanced gaming features are introduced.
Windows 11 will be coming with the latest DirectX 12 support which means high real-time ray tracing and mesh shading. Apart from this, users will also be required with a strong graphic card for better gaming experience.
10. New Modern User-Interface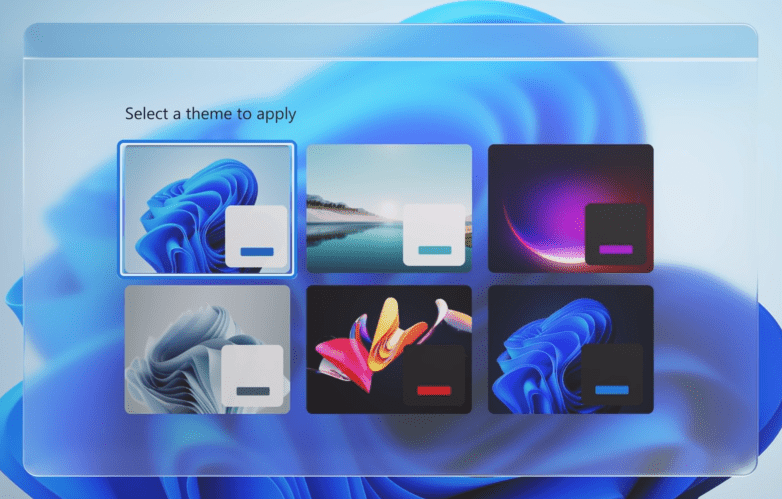 This is first thing which has attracted most of the users and its the new design and modern user interface. Since, this doesn't has any impact on the performance that's why we have listed it at number 10. Also, this new interface looks very easy to use and navigate between different apps.
Moreover, the Start Menu and all the taskbar icons will be on the center of the screen rather than any corners. Some new icons and widgets have been also added to the taskbar. Apart from this, more changes are coming soon in upcoming days.
11. Fewer and Smaller Update Cycle

If you are using any operating system for the first time, then you should always check for the update cycle and guidelines given by the company. Although, getting updates on regular basis is very important for security purpose but sometime these updates are very annoying. ( Taking hell lot of time for downloading and installing )
Microsoft has confirmed that Windows 11 will get once-a-year updates and support will be provided for at least through 2026 ( maybe afterward too ). Apart from this, you should also update to the newer Windows OS as it will increase the support time too.
Now let's move to the next section…
Windows 11 Good or Bad
However, I have already talked all about its feature but here is a quick overview of things which are good or bad.
Good
New look and modern user-interface.
Can help in boosting productivity.
Much faster navigation as compared to older versions.
Can run android apps without emulators.
Smaller and Fewer Updates
Bad
Some users are not comfortable with new UI.
Default apps like 3D Viewver, Cortana, Internet Explorer, Paint 3D, Skype are removed from Windows 11.
Require TPM 2.0 Chip on motherboard.
And now if you liked all the amazing features then I would suggest you to check if your PC meets the minimum system requirements.
Windows 11 System Requirements
Although, the system requirements are pretty easy to fulfill but if you are not sure then you can also test your Windows 11 compatibility using PC Health Check App. Apart from this, It would be better if you first manually check the requirements and then use the above tool.
So, let's check them carefully.
| Hardware | Minimum Requirements |
| --- | --- |
| Processor | 1 Gigahertz ( GHz ) or faster. Supports 64-bit architecture & System on chip ( SoC ) |
| RAM | 4 GB ( Minimum Required ) |
| Storage | Free Space of 64 GB or more. |
| System Firmware | Supports UEFI and Secure Boot capable. |
| TPM | Trusted Platform Module 2.0 ( TPM 2.0 ) |
| Graphics Card | DirectX 12 compatible with WDDM 2.0 driver. |
| Display | 720p HD resolution display and 8 bits per color channel |
| Internet | Active internet connection for using Microsoft account and other new features |
Original Source: Microsoft
That's it for now…
Conclusion
So, that's all about all the features and why you should update to this new Windows 11 on your PC or laptop. Apart from this, you may not find all the features working in the first stable release but will be definitely coming with new updates.
Also, if you have decided to upgrade then you can download Win 11 ISO file from here.
Stay tuned for the next post…
Feel free to share your thoughts via comments and also tell us if you know anything to add to Should I Upgrade to Windows 11?
If you liked this post, don't forget to share.
All Image Credits to Microsoft.com