Want to know all new Windows 11 Features?
If yes, then this list is definitely for you.
On 29th June, Microsoft released its first Insider Preview Update for this new Windows 11.
But many users are still thinking about whether to upgrade it or not.
I don't know the actual reason for this but I think they don't know how to upgrade to Windows 11 safely or maybe they are unaware of the new features they will be getting.
But don't worry here we have listed almost all the key features of this new Windows OS.
I know that this post is going to be lengthy and that's why I have tried to make it as small as possible.
So, let's get started…
Also Read:- How to Bypass Windows 11 Requirements.
9+ Best All New Windows 11 Features List 2021
But before we dive in further, here is a quick overview.
Almost after 6 years, Microsoft released its latest update for Windows operating system. And according to me, they have done a great job in releasing this new upgrade with lots of amazing features. This time they have totally changed the look & feel of their OS, whether it's about redesigning the Start menu, adding visual effects or android support.
And if you are just starting out & haven't installed Windows 11 on your PC then you can check out this guide.
So, without further ado, let's move to the list.
1. Start Menu & Taskbar
Microsoft has now officially changed its Start Menu position from left to center. Not only this, but they have also shifted the taskbar position to the left side. It's not only about the position, but they have also built it from scratch with lots of new features and a beautiful design. Unlike the old Start Menu, this is much faster and easy to use. One thing which I really like is the Recommended Section that auto-suggests you previously used applications and files.
Also Read: Windows 11 Start Menu Hacks for faster navigation.
2. New Design & Visual Effects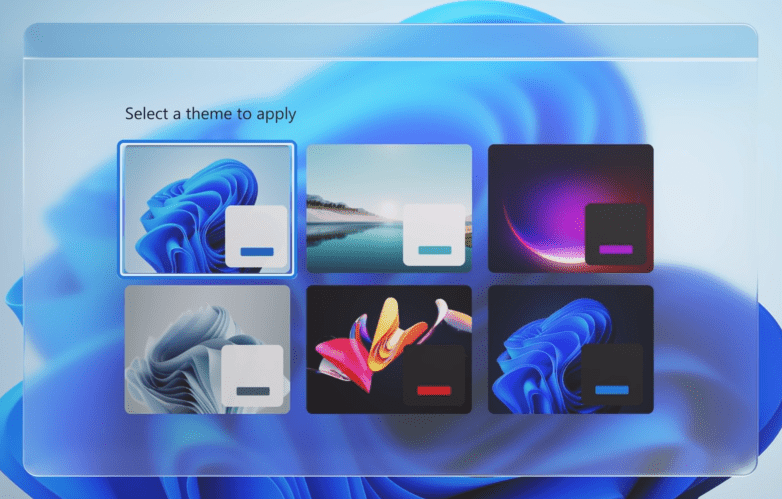 Windows 11 is getting popular day by day and I think it's only because of its new design and Visual effects. Among all the features, the new Start Menu design with round corners is the most loved one. Apart from this, most of the users are saying that they have copied it from macOS but it's not like that. However, I am really liking this new change because it's not only about the design but they have improved the performance.
Talking about visual effects, you will get plenty of customization features like Dark Mode, Transparency, New Transitions & many more.
Also Read: How to make taskbar transparent in Windows 11.
3. Redesigned Elements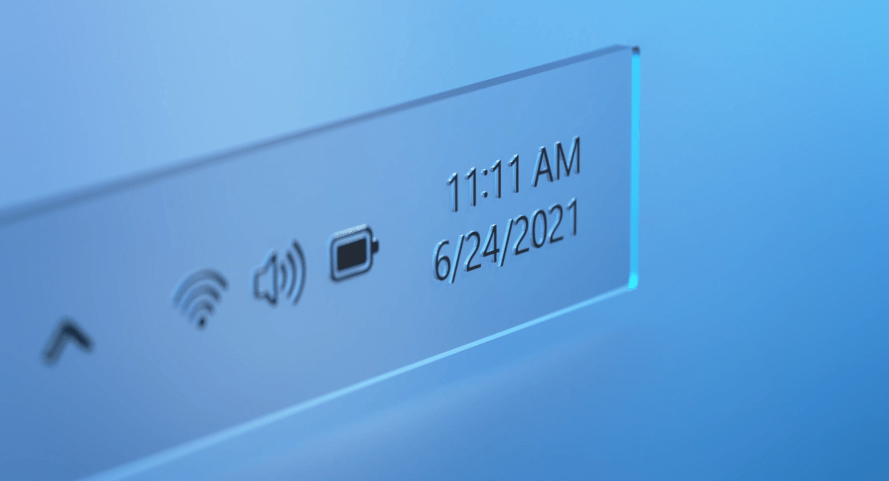 Unlike previous versions, this time Microsoft has totally redesigned each and every single element. Whether it's the Start Menu, taskbar, Search Menu, Action Center, or the Media Controls, they have almost build everything newly. And the best part is that they have given a glossy glass-like finish to every element which looks refreshing.
Apart from this, you will be also getting new icons, wallpapers, sounds, and themes. The newly designed Context menu, Settings App UI, and the Modern File Explorer with rounded corners look amazing in this new Windows OS.
Also Read: How to Get Windows 10 Start Menu in Windows 11.
4. New Widgets & Applications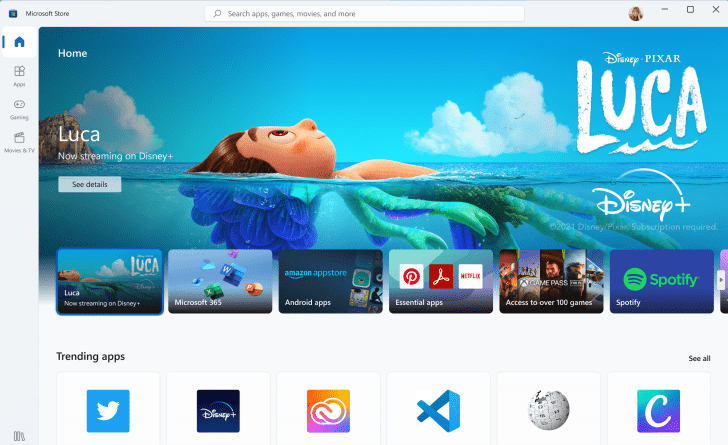 Apart from the new design, elements, and visual effects, Microsoft has also added some great Widgets and applications in Windows 11. Earlier in Windows 7, we used to find some cool Windows Desktop Gadgets and Widgets which were removed in new versions. But now they are coming back with more features like Personalised Feeds, News, Stocks, Sports, Weather, and much more.
Talking about the Applications, we have a newly build Microsoft Store with lots of amazing apps. You will also get an In-Built Windows Terminal and looking at the need of the Students they have also integrated the Microsoft Teams in Windows 11.
Also Read: How to Take Screenshots in Windows 11.
5. Snap Layout – Multitasking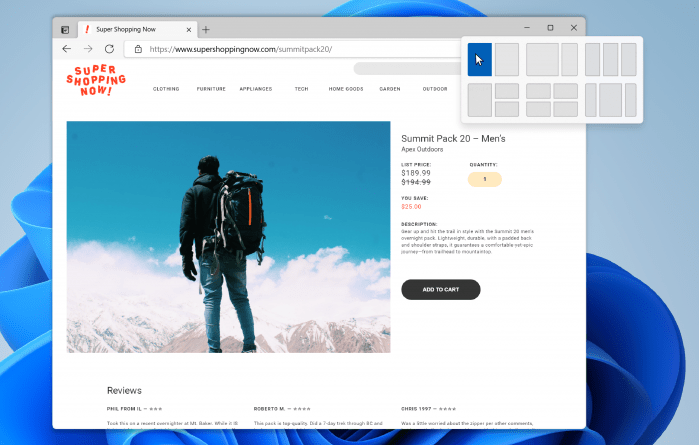 Snap Layouts is one of the great features which is getting more appreciation from all Windows users. Although, it was pretty much good in the previous versions like Windows 10, 8 & 7 but now they have taken this to another level. Earlier we used to find these types of Snap Layouts or Snap Groups features by using some third-party apps but now it's all in.
And it's damn pretty easy to use, just you have to press "Windows Key + Z" and you will get different types of snap layout options. If you love doing multitasking then Quick snapping and Task Switching will definitely help you in improving your productivity.
Also Read: How to use Old Laptop as Second Monitor.
6. Android Apps in Windows 11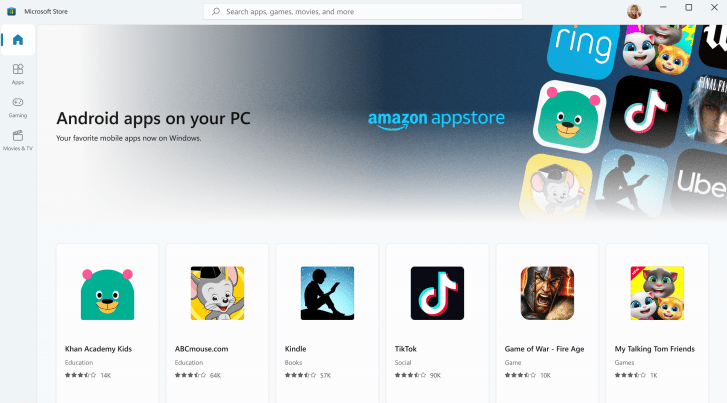 This is one of the best Windows 11 Features on this list because this was the most awaited feature for all Windows users. Now there is no need to use any Android Emulators like Bluestacks for running android apps. Just you have to download the Amazon Store, search for the desired App & then install it. Currently, it is not available in the insider preview update but yes, it will be available soon in the stable release.
Also, all these Android apps will natively run on Windows OS which means that the performance will be far better as compared to the Emulators. And all these Apk apps will be compatible with both Intel and AMD processors.
Also Read: How to Install Android Apps in Windows 11.
7. Better Gaming Performance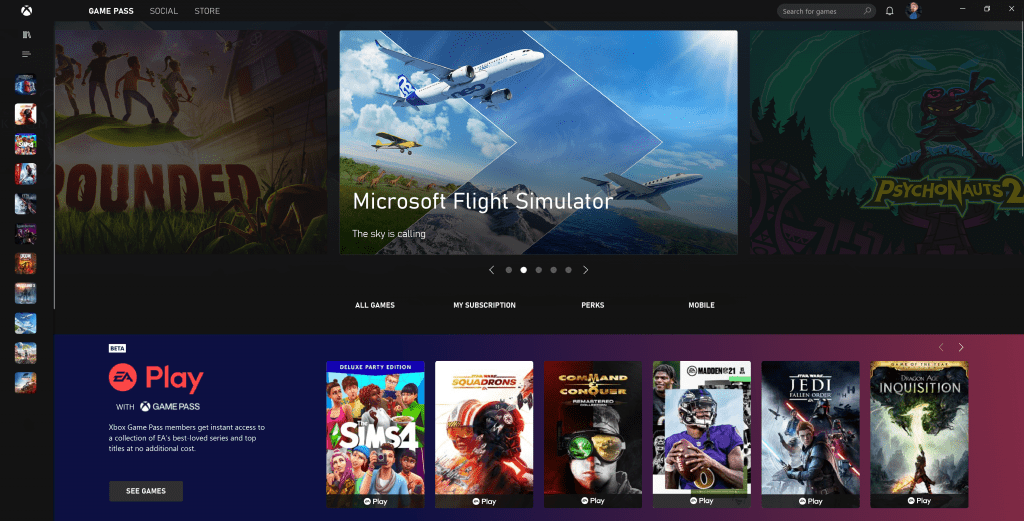 If we look at the previous years, the love for gaming has increased rapidly & more users are getting into this. And I think that's why Microsoft has put so much effort into improving the gaming performance & experience. It was also mentioned in the launch event that this Windows 11 is going to change a whole new PC gaming performance. Using Xbox Game Pass you will be getting access to top-notch games for PC.
For a better experience, they will be using the latest Directx 12, Auto HDR, Dynamic Refresh Rate and will be utilizing all hardware capabilities at the most. Even after this, it will be consuming less energy which means more battery life, if you are using a laptop.
Also Read: Is Windows 11 faster than Windows 10?
8. Other Key Features
Apart from all these, there are so many other hidden features that you may not be using as a basic Windows OS user. But maybe at some time, they can help you like Touch Inputs, Haptics in Pen Input, Advanced Gestures, On-Screen Keyboard, and much more. And according to me, most of them are beneficial for tablet users or using touch screen devices with Windows support.
If you are a developer or a high-end user, then ARM Emulation can be useful to you. It's one of the best-hidden features for ARM-based Windows PCs, which is very little known to users.
Also Read: How to Check if your PC can run Windows 11.
9. Smaller Windows Updates

I really don't like frequently updating Windows for very small updates but now this may be improved. According to Microsoft, Windows 11 will be only getting one feature update per year & the other cumulative security updates will be 40% smaller as compared to Windows 10.
Eventually, this will make downloading and installing files at a much faster rate & there will be no need to wait for an hour to get an update to install with the restart time.
10. Improved Security & Privacy
Looking at the rise of malicious attacks, Microsoft has taken the best decision for its users. As they have made it mandatory of having TPM Chips and Secure Boot features enabled on their motherboard. Although, most of the users were not satisfied with this decision and I think they are unaware of What is TPM 2.0 & what are its benefits.
And according to me, having both these features enabled on your PC will definitely help you in more security and privacy. Because both these technologies can easily guard you against any unethical access to your Computer PC.
Also Read: How to bypass Secure Boot in Windows 11.
That's it for now…
Conclusion
So that's all about the Windows 11 new features which will be present on this new Windows OS after the stable release. Currently, many key features are not working as they are supposed to be like Android apps, transparency effects, transition effects, and many more.
Also in this list, we have tried to cover almost all the important upgrades done to this new operating system.
Stay tuned for the next post on refresh option back in Win 11.
Feel free to share your thoughts via comments and also tell us if you know any other Best Windows 11 Features List: What's New Inside it? to be included.
If you liked this post, don't forget to share it…